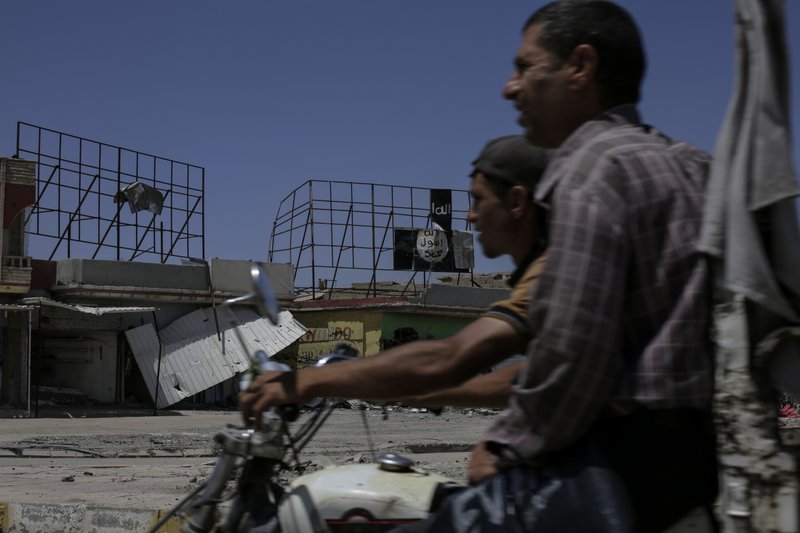 Saudi Arabia on Tuesday opened a major investment conference aimed at shining a spotlight on the country's efforts to overhaul its economy and society after being jolted into action following a plunge in oil prices that threatened the kingdom's main source of revenue and its long-term stability.
The conference, dubbed the Future Investment Initiative , is being hosted by Saudi Arabia's sovereign wealth fund. The event is being attended by giants in the business world and top Saudi officials.
At the heart of the conference are Saudi reform efforts to transform its sovereign wealth fund into the world's largest. The kingdom hopes to do this by listing less than 5 percent of state-owned oil firm Aramco on the Saudi stock exchange and an international exchange, then transferring control of those funds to its Public Investment Fund, also known as PIF.
Saudi Arabia says that that through the sale of Aramco shares the PIF could one day control $2 trillion — double that of Norway's, which at more than $1 trillion is the currently the world's largest sovereign wealth fund. It's unclear how much PIF currently controls.
Recently, reports emerged that Saudi Arabia was considering holding off on the international portion of the IPO in favor of a private offering from a key investor like China. Saudi officials, however, insist Aramco is on track for listings as early as next year.
PIF managing director Yasir al-Rumayyan, who is also on the board of Aramco, addressed those concerns at the forum in Riyadh on Tuesday.
"Everything in on track, 2018 is our target. There is nothing that I know about which can take us off track," he said.
Meanwhile, PIF has grabbed headlines with some major international investments, including $3.5 billion in ride-hailing service Uber last year. It's also joined forces with Japan's Softbank and other leading technology and investment funds to create a massive fund to invest in technologies like artificial intelligence.
Al-Rumayyan said Tuesday PIF is contributing $20 billion to a $50 billion health care and real estate fund with US private equity firm Blackstone. The Saudi fund already has $20 billion invested in a US-focused infrastructure fund with Blackstone.
Domestically, PIF is embarking on a number of major projects. One plan includes the development of semi-autonomous islands off of Saudi Arabia's Red Sea coast, where the kingdom's ultraconservative rules on gender segregation and women's dress might not apply.
The fund is also creating a company to build new hotels and prime real estate around Muslim holy sites in Mecca and Medina. It launched an entertainment investment company to cater to the needs of Saudi Arabia's youth and oversee the development of a Six Flags theme park outside the capital, Riyadh.
All of these projects are aimed at creating tens of thousands of jobs for young Saudis. Over the next decade, an estimated 5 million young Saudis will enter the workforce, creating an urgent need for the government to support rapid job creation.
Crown Prince Mohammed bin Salman, who chairs PIF, is seen as the force behind these rapid reforms. A key marker of the changes taking place was the kingdom's decision last month to lift the ban on women driving . That decision is expected to boost the economy by freeing up money women spend on drivers and transportation. It also gives women greater mobility to work, which could boost household incomes.
The 32-year-old prince's Vision 2030 is a blueprint that lays out specific targets to wean Saudi Arabia off of what he's said is its "addiction to oil." The transformation of PIF is critical to Vision 2030 and the government's ability to spend big on major projects.
To keep the fiscal deficit in check amid these changes, the government has tried to rein in spending and raise revenue through the introduction of taxes and the lifting of subsidies.
Currently, most Saudis hold jobs with the government. The public sector wage bill eats up about half of the government's total expenditure. As part of Vision 2030, the government plans to trim the public sector workforce by about 20 percent while spurring enough jobs in the private sector to keep up with demand.
"That poses enormous challenges for the Saudi government," said Middle East economist at Capital Economics Jason Tuvey.
He said another challenge is that the PIF's transformation does not necessarily make Saudi Arabia less reliant on oil because Aramco is an oil company and so its income will still depend on oil prices.