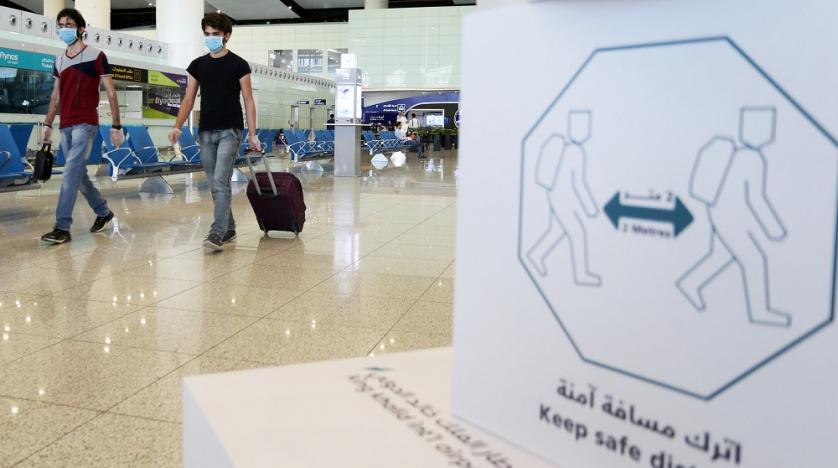 Starting at 9 pm on Wednesday, Saudi Arabia is temporarily barring entry from 20 countries, including Egypt. The ban comes as a new surge of coronavirus variants sweeps the world, with cases appearing to originate in the United Kingdom, Brazil, and South Africa.
Non-Saudi passengers coming from the UAE, Egypt, Lebanon, Turkey, the US, the UK, Germany, France, Italy, Ireland, Portugal, Switzerland, Sweden, Brazil, Argentina, South Africa, India, Indonesia, Pakistan and Japan will not be able to enter the kingdom until further notice.
The ban also includes anyone transiting through the aforementioned countries, who must undergo a mandatory 14-day quarantine before being allowed into the country.
Diplomats, health practitioners, and their families are exempt from the decision.
Egypt's Ministry of Civil Aviation announced that the final flight to the kingdom will take place at 3 pm on Wednesday, and EgyptAir will continue to operate repatriation flights during the suspension period.
EgyptAir called on its customers to review their reservations by calling the company's telephone call center on 1717 from any mobile line or 090070000 from any land line or the website egyptair.com, or by visiting EgyptAir offices and its tourist agents.
Saudi Arabia had previously closed its land, sea, and air borders for travel and banned its citizens from international travel in late December, after the emergence of the new virus strain. The kingdom announced in January that it would reopen for travel on March 31.
However, officials released a statement on Sunday extending this closure until May 17. No official date for ending the new travel ban has been announced.
IMAGE: Travelers wearing protective face masks walk at Riyadh International Airport, in Riyadh, Saudi Arabia May 31, 2020. (Reuters)