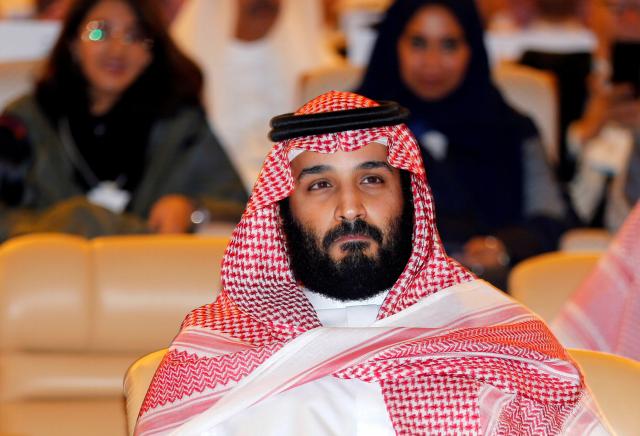 A group of United Nations human rights experts on Tuesday condemned Saudi Arabia's use of counterterrorism and security-related laws to justify the recent arrests of prominent human rights activists.
In a rare instance of UN criticism directed at the Saudi kingdom, a panel of five independent experts reported that more than 60 prominent activists — including clerics, journalists and academics — had been detained since September.
The experts described the crackdown as a "worrying pattern of widespread and systematic arbitrary arrests and detention" that began after Prince Mohammed bin Salman became the kingdom's new crown prince last summer.
"We are witnessing the persecution of human rights defenders for peacefully exercising their rights to freedom of expression, assembly, association and belief, as well as in retaliation for their work," said the experts.
The UN report named a handful of prominent rights campaigners in the Saudi kingdom as among those arrested. They include Salman al-Awdah, who has been described by the UN as a "reformist" cleric and a vocal proponent for a greater role for human rights within sharia law. On his Twitter profile, which boasts some 14 million followers, Awdah's last post dated back to September 7.
They also named as detainees academic and writer Abdullah al-Maliki, entrepreneur Essam al-Zamel, and Abdulaziz Al Shubaily and Issa bin Hamid al-Hamid of the Saudi Civil and Political Rights Association, a human rights advocacy group banned by the Saudi kingdom.
The UN's damning assessment came two years to the day since Saudi Arabia executed 47 people on supposed terrorism charges, including a prominent Shiite cleric.
Saudi Arabia asked to defend stance on international rights law
Although the Saudi government did not immediately respond to the condemning report, Riyadh maintains that it does not hold political prisoners.
Instead, it has claimed that monitoring activists is necessary for keeping social stability.
The experts said that they had sought clarification from the Saudi government about how these security and anti-terror measures were compatible with international human rights law obligations and the pledges it made when seeking to join the UN Human Rights Council.
"We have written to the government requesting detailed information about these numerous arrests on terrorism, cyber-crime or any other state security-related charges during that period," the panel said. "Despite being elected as member of the Human Rights Council at the end of 2016, Saudi Arabia has continued its practice of silencing, arbitrarily arresting, detaining and persecuting human rights defenders and critics."
The UN statement did not make reference to the arrests of some 200 princes, ministers or business leader in November, which Riyadh justified as part of its drive to crack down on high-level corruption.