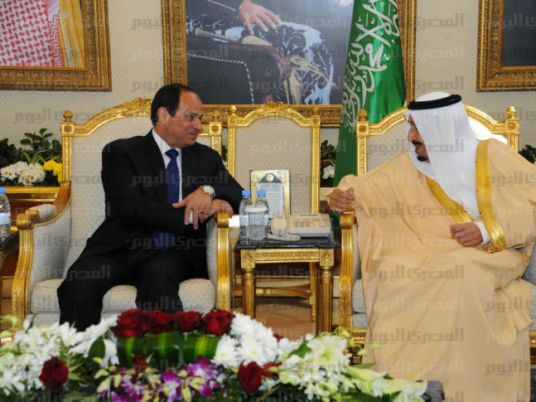 Saudi King Salman has expressed "full confidence" in Egyptian security measures, ordering Riyadh's national airline to continue flights to Sharm el-Sheikh despite suspicions a bomb downed a Russian jet flying from the resort.
An ally of Egypt's President Abdel Fattah al-Sisi, the king "directed Saudi Arabian Airlines to continue running flights to Sharm el-Sheikh from Riyadh and Jeddah in support of tourism in the Arab Republic of Egypt," the Saudi Press Agency reported Thursday.
"The king stressed full confidence in Egyptian security, army and government," it said.
Sisi on Wednesday promised a transparent probe and cautioned against hasty conclusions over what brought down the Metrojet Airbus A321 over Egypt's Sinai peninsula on October 31, killing all 224 people on board.
The Islamic State jihadist group's Sinai branch claimed responsibility, but has not explained how it carried out the attack.
Britain suspended flights to Sharm el-Sheikh after saying it feared a bomb caused the disaster and voicing concerns over airport security at the Red Sea resort.
Russia also halted all fights to Egypt.
Egypt's tourism industry, vital to its economy, has already suffered from years of political instability and attacks claimed by jihadists.
Saudi Arabia has offered billions of dollars in aid to Egypt since the 2013 ouster of Islamist president Mohamed Morsi.
Sisi was in Riyadh this week for a summit of Arab and South American states.
During his visit, ministers from the two countries signed a document to create a council for implementing the so-called Cairo Declaration agreed to in late July.
The declaration aims to boost military and economic ties.