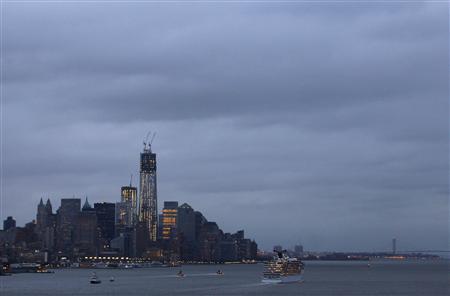 Saudi Arabia's grand mufti, Sheikh Abdul Aziz al-Sheikh, warned against praying for the devastation of the US as Sandy swept across its east coast.
The religious leader issued the admonition after Twitter users started posting prayers for the destruction of the US in response to news about the storm, which has caused extensive damage and killed at least 40 people.
The mufti urged Muslims to learn lessons from these natural disasters and added that prayers for the destruction of the US "will not serve Muslims," the AP reported, citing a statement he issued Wednesday.
Saudi cleric Salman al-Ouda echoed the warning, tweeting: "To those [who pray for the destruction of the US] I cite Prophet Mohamed's words to the atheists of Mecca, 'I hope they give birth to people who will worship Allah.'"
The controversy was sparked by a tweet that referred to part of the Quran: "Oh Allah, make storm Sandy as destructive as the blast of wind that you sent to the people of 'Ad!"
According to the Quran, God sent a tornado to punish the people of 'Ad for their sins.
Several people responded in anger to the tweet, including Egyptians.