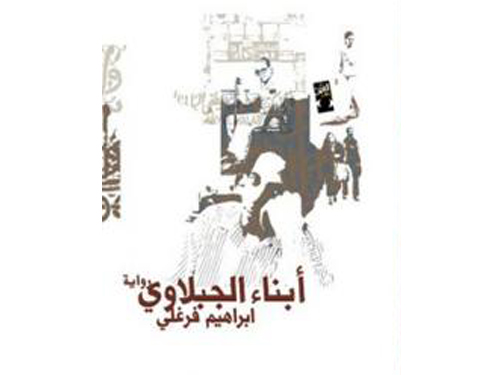 The Sawiris Foundation for Social Development announced winners of its Eighth Cultural Prize in a ceremony at the Cairo Opera House Saturday evening. The jury received 446 submissions this year across the different categories: 105 novels, 87 short-story collections, 158 screenplays and 96 plays. For the next prize, a literary criticism award will be added to the competition.
Ibrahim Farghali won the Best Novel Award (which comes along with LE100,000) in the Established Authors category for his 2009 novel "Children of Gebelawi." The novel, published by Dar al-Ain, takes Naguib Mahfouz's iconic "Children of the Alley" as its starting point to imagine a world without literature. Author and critic Youssef Rakha previously described Farghali as "among the most prolific novelists of his generation. In his devotion to the genre and his formal conservatism, he is perhaps the worthiest heir to Mahfouz."
The Best Collection of Short Stories Award for Established Writers went to Ibrahim Dawoud for his 2011 "The Atmosphere." Through its 38 short stories, the collection published by Dar Merit draws portraits of Cairo's cultural workers. Dawoud also received LE100,000 as a monetary award.
In the Emerging Authors category, for writers younger than 40, Yasser Ahmed received the first prize, LE40,000, for his novel "Reverse Course," while "The Tango Dancer" by Mohamed Salem and "Visual Cadres" by Mohamed Mahmoud Ghitani split the second prize of LE30,000.
Mohammad Rafie won first place, with an award of LE40,000, in the short-story category for "The Splendor of Water." In second place came Amira Hassan al-Desoki for her short story "Stop It, Youssef," and Mohamed Farouk for "The Qasr al-Nil Cinema." Winners of the first and second prizes in the Short Story Competition for Emerging Authors received LE40,000, and LE30,000 respectively.
The Best Screenplay Award for Established Writers (LE100,000) went to "My State" by Khaled Ezzat, and in the emerging screenwriters category, it went to "The Capital of Hell" by Mohamed Amin Rady, who received LE80,000.
Playwright Ibrahim al-Husseini received the Established Playwrights Award for "The Potheads," and "The Defeats of the Knights" by Selim Kitchener Istawrou came in second. They received LE100,000 and LE50,000, respectively.
Since its establishment in 2005, the Sawiris Cultural Prize has presented awards for excellence to Egyptian authors, screenwriters and playwrights with the aim of activating the literary movement in the country and encouraging artistic creativity and the emergence of new talents.