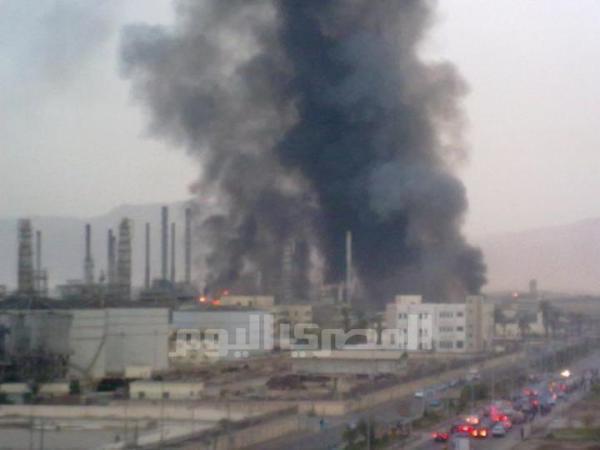 Suez's Taawoneyat Preparatory School and other schools were evacuated on the orders of school officials Tuesday, as a fire continues to rage at the nearby Nasr Petroleum Company.
The fire started on Saturday, when oil tanks began to burn.
State-run news agency MENA quoted the Health Ministry as saying that at least one person has died and 12 have been injured in the blaze.
Fire trucks and ambulances arrived on the scene Tuesday after company workers reported hearing a series of loud explosions, after which a fire broke out in a large petroleum tank, state-owned Al-Ahram newspaper reported.
Field Marshal Hussein Tantawi, head of the Supreme Council of the Armed Forces, has deployed air force jets to encircle the area and help put out the fire at the request of General Sidqy Sobhy, commander of the Third Army. The Nasr Petroleum Company's president, Kamal Safaan, has called on the government to deploy the military to save the city of Suez.
It is not known what initially caused the fire, but some workers at the refinery reported that they saw a car burning shortly before the first oil tank exploded.
Total losses to the company's four tanks have exceeded LE5 million, according to Safaan.