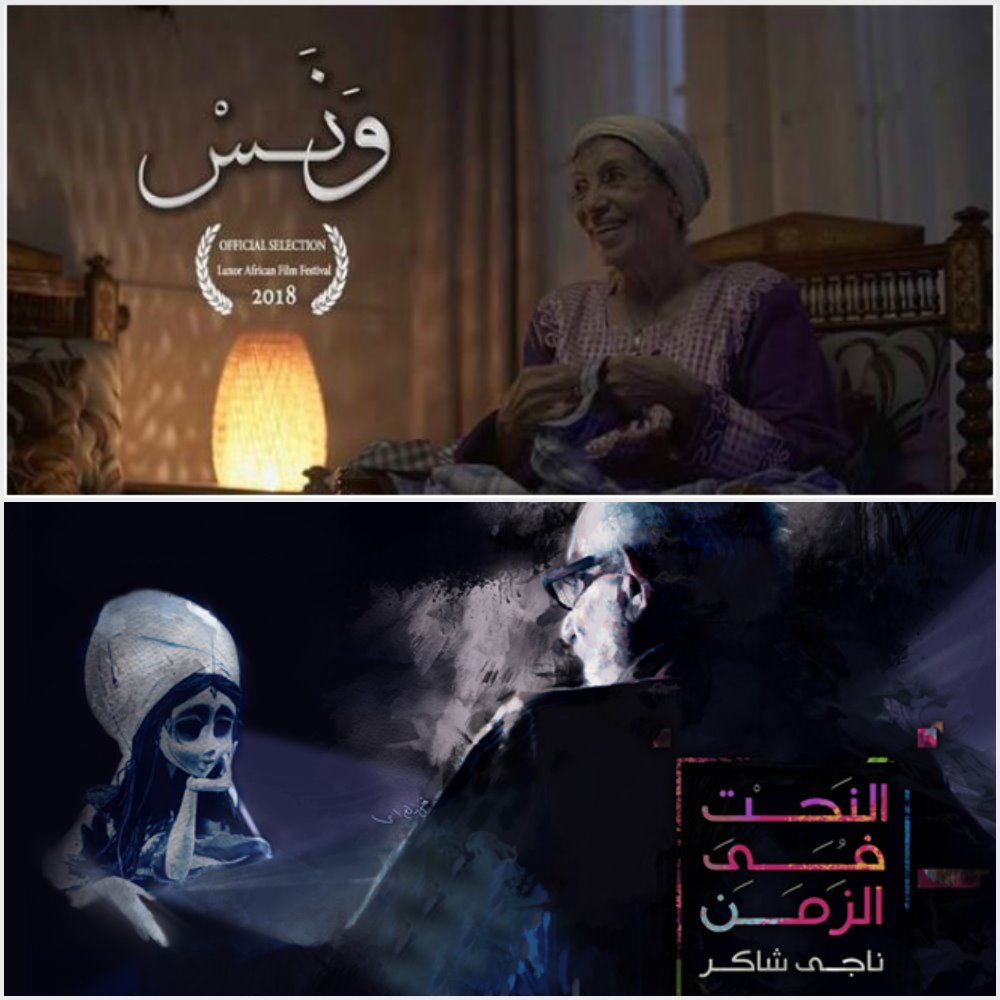 The Arab Cinema Festival (ACF) which ran from 28 June to 8 July, proved yet another opportunity for Egyptian cinema to shine, as two Egyptian films, "Al-Naht Fi Al Zaman" (Sculpting in Time) and "Wanas" (Affability), were awarded during the festival: Al-Naht Fi Al Zaman's premiere earned it the Jury Award, while Wanas stunned audiences and won the short feature film category.
Directed by Youssef Nasser, Al-Naht Fi Al Zaman follows the life of acclaimed Egyptian puppeteer Nagi Shaker, highlighting his extensive puppetry in addition to his work in costume and set designing.
For his incredible 50-year-long artistic journey, Nagi was honored by the Contemporary Arts Museum in the US.
Where "Al-Naht Fi Al-Zaman" was more of a factual documentary, "Wanas" plays more on the emotional side. The  22-minute short film tells the story of a married couple in their 80s, who stand by each other during the difficult time of the husband falling ill.
It tells a different love story than traditionally by focusing on the elderly and how their relationship transcends time and age.
Directed by Ahmed Nader and starring veteran actors Abdel Rahman Abu Zohra and Ragaa Hussein, the film received critical acclaim, winning the Bronze Tanit award for short films at the Carthage Film festival in November 2017.
The ACF competition featured 13 recent Arab films, including Egyptian Tamer al-Ashry's feature film Photocopy, along with presenting a selection of nearly 80 documentaries, shorts, and features all directed and produced by Arab filmmakers.
Organized by Paris's Institute of the Arab World, ACF launched its first edition in 2018.  Under the presidency of Palestinian actress and director Hiam Abbass, the festival seeks to provide better exposure of Arab cinema abroad through screening over 70 Arab films from a wider variety of genres.
The festival presented a competitive feature movie-lineup, including Palestinian director Muayad Alayan's "The Reports on Sarah and Salim", "My Favorite Fabric" by Syrian filmmaker Gaya Jiji and Photocopy by Al-Ashry.
The festival also displayed a variety of short films including Mohammed Alholayyil's "300 km" and Nada Al-Mojadedi's "Zaina's Cake".
The ACF is hosted by the Institute of the Arab World, which was founded in 1980 by 18 Arab countries along with France, the institute aimed to provide better representation for Arabs and Arab culture abroad. The institution includes a museum, library, auditorium. Before this festival, the institute used to hold the "Biennale des Cinéma Arabes" between 1992 and 2006.
This festival marks the return of the institute's involvement in Arab Cinema.