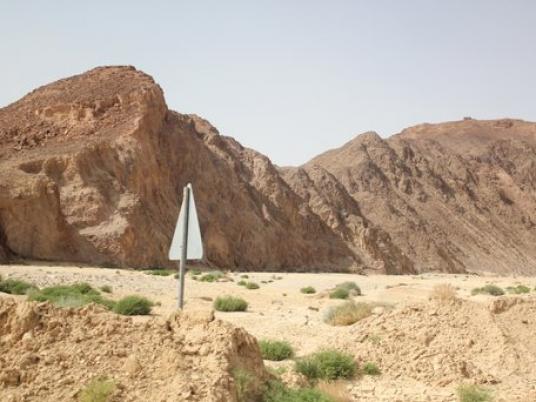 Egypt's Second Field Army and Air Force managed on Thursday morning to foil a militant attack targeting an army checkpoint in North Sinai.
The operation killed five of the attackers and injured another six.
According to a statement released by the army's official spokesperson, the soldiers located at the checkpoint were able to detect the arrival of a number of militants trying to penetrate the checkpoint.
The army responded by opening fire at the attackers which led them to flee the area. The militants were however later targeted by an air strike that killed five of them and injured another six. The airstrike also destroyed a four-wheel drive vehicle and two buildings that the militants had used as a hideout.
Since 2014, the Egyptian Armed Forces have engaged in military confrontations with militants of the IS-affiliated group 'Sinai Province', which has launched numerous attacks on army and police stationing points in al-Arish, Sheikh Zewaid and Rafah.
In response to recent attacks, the Egyptian Armed Forces launched a wide-scale military campaign combating 'Sinai Province', which has successfully eliminated a number of militants — including the group's former leader Abu Doaa al-Ansary.