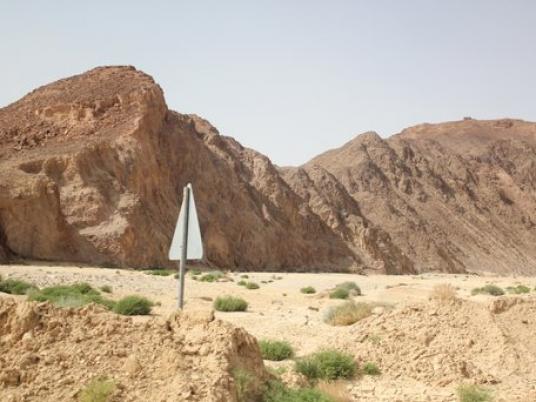 Egyptian Armed Forces, affiliated to the Second Field Army in North Sinai, managed  to foil a militant attack on Saturday morning, perpetrated by members of IS affiliated group 'Sinai Province'.
The militant ground attack targeted a military checkpoint located in the North Sinai city of Al-Arish. The militants tried to approach the checkpoint disguised in official army uniforms.
According to a statement released from the official army spokesperson, the militants engaged in a shootout with the troops at the checkpoint; they were equipped with grenades, guns and 'improvised explosive devices' IED.
The IED's were strapped onto the IS militants in a suicide bomb attempt, which led to their death but caused no casualties among the army, the statement noted.
On Friday, six army personnel were killed in a militant attack at a checkpoint in Al-Arish City, North Sinai, the Armed Forces Spokesperson announced.
The perpetrators used hand grenades and firearms in the attack, the statement added on his official Facebook page.
The army personnel exchanged fire with the attackers and killed all six militants.
The 'Sinai Province' group, formerly known as Ansar Byat El Maqdus, pledged allegiance to IS in 2014.
Since declaring its affiliation to IS, the group has intensified its attacks against army and police forces based in North Sinai. The army is still conducting ongoing operations as part of its 'Martyrs Right' campaign to eliminate the presence of the group.
Activity of the group reached its peak in February, when numerous Coptic residents in North Sinai started to flee the governorate in the wake of an unprecedented wave of violence that included burning and slaughtering of Copts and other civilians.
Sinai Province considers the army and police force as apostates as well as civilians who do not support the group.