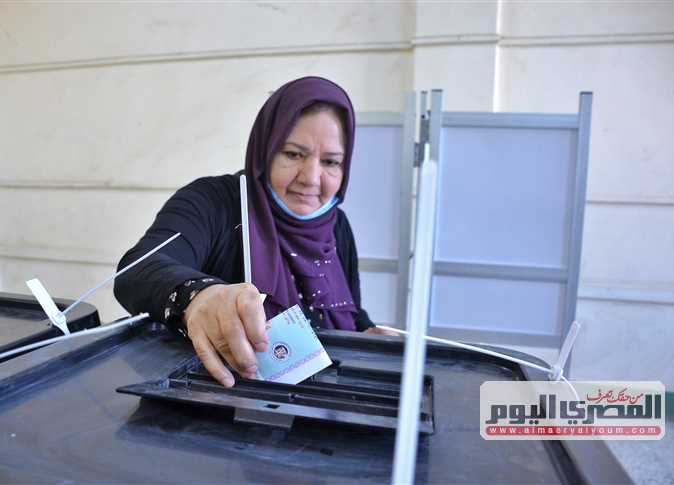 The second phase of the Egyptian House of Representatives elections began on Saturday across 13 governorates, lasting two days.
During this period, 2,085 candidates compete on single-member district system in 70 constituencies, while the lists compete for 142 seats on the list PR system.
The second phase elections are being held in Cairo, Qalyubia, Menoufia, Daqahlia, Gharbiya, Kafr el-Sheikh, Sharqiya, Damietta, Port Said, Ismailia, Suez, North Sinai and South Sinai.
The first phase of the House of Representatives elections in October saw most of the decided seats going to the pro-government Mostaqbal Watan Party.
The runoff elections of the first phase are scheduled for November 23-24.
The National Elections Authority (NEA) concluded technical and logistical support preparations for the voting process by printing ballots for both electoral systems, polling and counting minutes, and inspecting 9,468 building used as electoral committees to ensure their structural and technical safety.
The NEA's head Lashin Ibrahim said that from Wednesday to Friday, the first instance courts began handing 12,000 judges the ballot papers to reach electoral committees on the set timing.
Each judge will also receive a bag containing the necessary supplies to curb the spread of coronavirus such as medical facemasks, hand gloves and alcohol.
No one will be allowed to enter any electoral committees without a facemask, Ibrahim stressed. He added that free facemasks will be provided in front of the polling stations, while a coordinator will be assigned to monitor commitment to social distancing rules.
The Interior Ministry announced high alert across the country.
In a Thursday statement it announced that it had adopted a comprehensive security plan to secure citizens while casting votes, through a intense security deployment around the electoral committees and all the roads leading to them.
Executive bodies in all 13 governorates continued preparations to ensure the availability of preventive measures against the coronavirus, and to intensify the work of cleaning, disinfection and sterilization around the committees.
Edited translation from Al-Masry Al-Youm