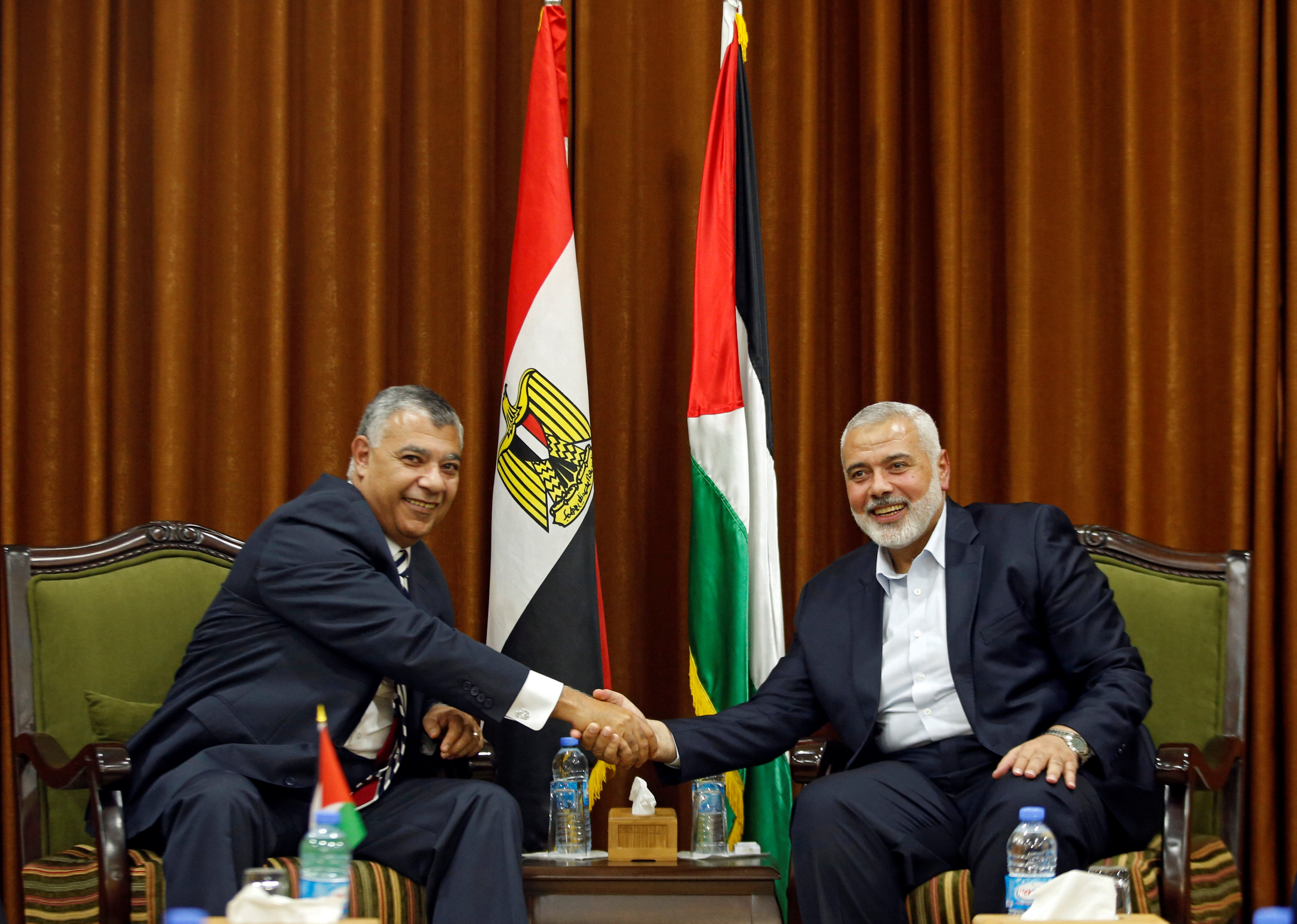 Following the reconciliation of Palestine's two main political forces, brokered by Egyptian intelligence services, the head of the Gaza-based Islamist resistance movement Hamas, Ismail Hania, spoke to Egyptian media in a rare interview.
Hania asserted during the interview with the privately-owned TV channel On Live, that his movement is paying great attention to the national security of Egypt because it is also considered as the national security of Palestine.
Hamas, which the United States and many other countries list as a terrorist organisation, increased its power over the Israeli-Egyptian blockaded Gaza strip after military confrontations with its rival Fatah, who hold power in the occupied West Bank, in 2007 following the groups electoral victory in the coastal enclave.
Until this week's partial reconciliation, power was fragmented in Palestine between the Hamas controlled Gaza strip and Fatah in the West Bank, under Israeli occupation.
Due to Hamas' historical ties to the Muslim Brotherhood, who were overthrown in Egypt in 2013, the group has been accused of planning and orchestrating attacks carried out by the IS affiliate Sinai Province against Egyptian security forces in North Sinai, which borders Gaza.
Though in recent months the group has seen a thawing of relations with the Egyptian government. Hania said in the TV interview that Hamas is working with Egypt to improve security on the Gaza border.
He further noted that his movement is also trying to arrest any resident in Gaza strip who supports any terrorist group or extremist ideology and that they would be given a fair trial. He added that security measures being taken by the group in Gaza are in coordination with Egyptian intelligence agencies.
"The recent security measures that have been undertaken by Hamas and the Egyptian intelligence apparatuses have left a positive effect on conditions in North Sinai," Hania said.
On the future of the weapon arsenal of Hamas, Hania explained that all the weaponry of police forces in the Gaza strip will be handed over to the Fatah movement as part of the recent reconciliation.
Hania also said that Hamas' weapons arsenal from the groups' police force would be handed over to the Fatah movement, a condition of the reproachment between the two groups.
Though he also stated that the group's weapons that are dedicated to resisting the Israeli occupation would not be handed over to Fatah but that there would be coordination between the groups on the place and timing of their use.