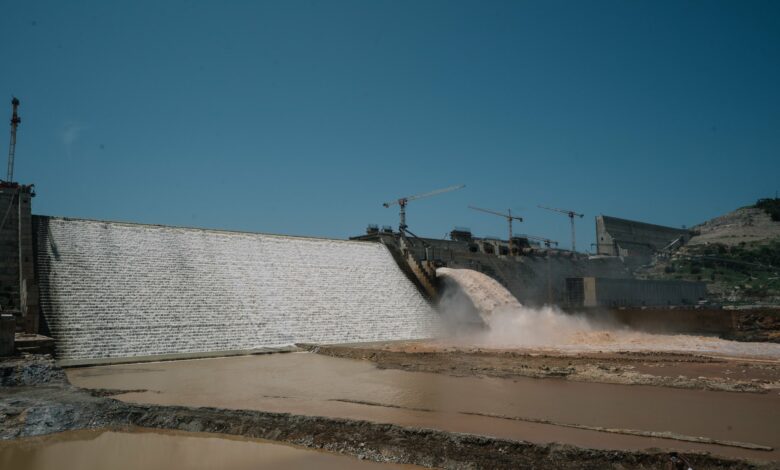 The Secretary General of the Arab League, Ahmed Aboul Gheit, commented on the recent Security Council resolution on the Grand Ethiopian Renaissance Dam (GERD), noting that there are countries in the council "manipulating" the issue.
In a statement to Sada al-Balad channel, Aboul Gheit said that the Security Council was careful in addressing this issue, and had it not been for the strength of Egypt and Sudan, might not have been able to take a position.
He added that the Security Council has specific procedures that begin with a decision and end with a statement that is read and not printed.
"There must be consensus among the main countries, so that there is a decision from the Security Council, but there is manipulation by the main countries in the Security Council regarding the dam crisis," he said.
In his recent visit to the Security Council, Aboul Gheit stressed that there is no need to push the parties in the dam crisis in a path to harming the stability of the region.
"The UN Security Council did not act as required by its responsibilities, but acted in the interests of its parties," he noted.

Egypt and Sudan say they want a legally binding agreement on operating the dam, while Ethiopia says any pact should be advisory.
Egypt and Sudan consider the dam a threat to their vital water supplies, while Ethiopia considers it essential for development and doubling its electricity production.
The downstream nations fear possible blows to water facilities, agricultural land, and overall availability of Nile water.
Negotiations over the dam between Egypt, Ethiopia, and Sudan have stalled for years, with the three parties ultimately failing to reach any agreements.
The disputed dam is the largest hydroelectric project in Africa, with a cost of more than four billion dollars.