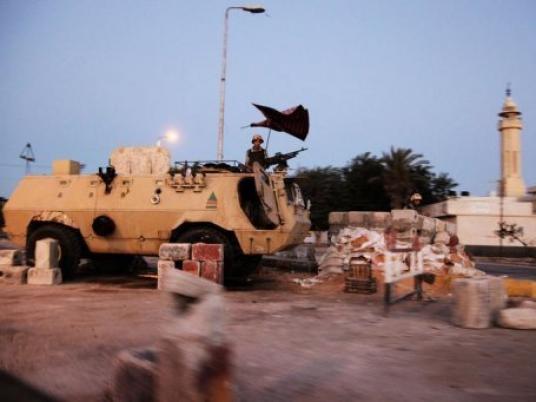 Security forces in Sinai are investigating claims that jihadi groups are planning to launch attacks in the peninsula using car bombs, security sources told London-based Asharq al-Awsat newspaper.
The sources added that authorities raised the state of alert so that militants could not exploit the Eid al-Adha holiday.
The paper said the security operations would focus on tourists' resorts. The sources told Asharq al-Awsat that Sinai will be on heightened alert through the Adha feast.
The sources claimed that jihadi groups have been stealing government-owned vehicles, which they might use in their operations. Several cars have been stolen recently, one of which belonged to the governor of North Sinai and another to the governorate's national security adviser.
Security forces have been using explosives detectors to check vehicles, the sources added, and were instructed to search government-owned cars and check their papers.