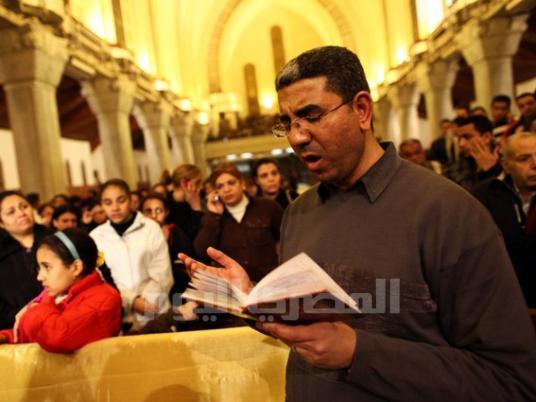 Interior Minister Mohamed Ibrahim said a strict security plan has been developed to protect churches, touristic sites, and public places during Coptic Easter celebrations.
Ibrahim held a meeting Thursday with 13 of his aides to review the security strategy that will be applied on desert highways to prevent drug and arms smuggling attempts, as smugglers usually take advantage of the large number of vacation travellers to increase operations.
Ibrahim ordered traffic and security police presence on desert and agricultural roads to protect citizens from criminals and prevent traffic congestions.
The Holy Synod of the Coptic Orthodox Church issued a statement congratulating Christians on this occasion and saying that Easter on Saturday night and Sunday morning would not be celebrated as usual due to the recent death of Pope Shenouda III.
"It is difficult to celebrate Easter in the absence of Pope Shenouda III, who we trust will intercede for us in the sky," the statement read, stressing the need for "the presence of children in the church on this occasion to learn religious and spiritual values without bustle or celebration."
For the first time Bishop Pachomius, the acting pope, will replace Pope Shenouda during Easter Mass on Saturday at St. Mark's Cathedral in Abbasseya. The church has not invited political party representatives or officials, but said that mass is open to all of those who want to attend.
Beni Suef churches announced on Friday the cancellation of all ceremonial and social aspects of Easter because of the 40-day mourning period following Pope Shenouda's death.
Archpriest of Beni Suef Francis Farid said Easter ceremonies would be limited to the customary prayers and rituals.
Translated from Al-Masry Al-Youm