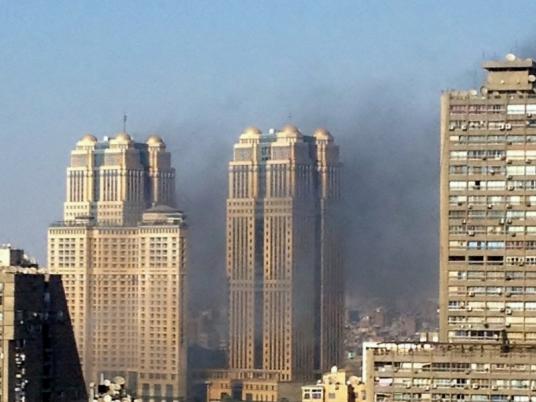 On July 27, an urbanization and environment research organization, 10 Tooba, will present the results of its research project, tracking changes that occurred in Cairo's Ramlet Boulaq, adjacent to one of the capital's most luxurious areas, Nile City Towers.
The seminar, which will be held at Al Khalifa Community Center, explores different scenarios for the future of those changes and how they would affect the urban and social composition of the area.
Results of 10 Tooba's research, which partially engages area residents in information-gathering, are scheduled for release in October.
"A change in the population has occurred… in the 1970s it became a residential area for the middle class", 10 Tooba said on its Facebook page.
"It turned from a residential to a commercial area with the building of the Arcadia Mall in the late 1990s, followed by the Nile City Towers. That turned Ramelt Boulaq to the service of those constructions with parkings and open-air restaurants for their workers", it added, noting that the amount of makeshift houses doubled, with many coming to reside in the area and tap into its commercial boom.
"Some slum dwellers obtain their income from parking lots, car cleaning and restaurant services. However, a major change in the population composition after the 2011 revolution ocurred, with many middle class families leaving the area".