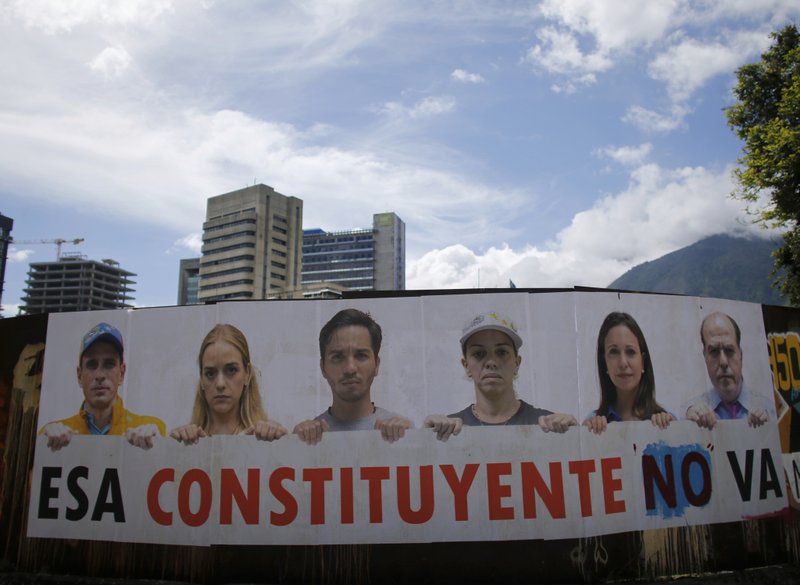 With the 2018 primary season already underway, leaders of the Senate intelligence committee are launching an effort to protect US elections from a repeat episode of foreign interference.
Senate Intelligence Committee Chairman Richard Burr of North Carolina and Virginia Sen. Mark Warner, the top Democrat on the panel, will preview some of the committee's recommendations for improving the nation's election infrastructure at a news conference Tuesday. On Wednesday, the committee will hold a hearing examining attempted hacks on state elections systems in 2016 and the federal and state response to those efforts.
The committee has prepared a larger report on the issue, one of what could be several reports to come out of the committee's investigation into Russian meddling in the 2016 election. Burr and Warner have said this report is the most urgent because of the threat that it could happen again in 2018. It's unclear when the full report will be released, but it is expected to include recommendations for elections officials around the country and also proposals for legislation to help ward off the hacking.
Overall, experts say far too little has been done to shore up vulnerabilities in 10,000 US voting jurisdictions that mostly run on obsolete and imperfectly secured technology. Russian agents targeted election systems in 21 states ahead of the 2016 general election, the Homeland Security Department has said, and separately launched a social media blitz aimed at inflaming social tensions and sowing confusion. Top US intelligence officials have said they've seen indications Russian agents are preparing a new round of election subterfuge this year.
There's no evidence that any hack in the November 2016 election affected election results, but the attempts scared state election officials who sought answers about how their systems had been potentially compromised. DHS took nearly a year to inform the affected states of hacking attempts, blaming it in part on a lack of security clearances. Lawmakers in both parties have pressed the department on why it took so long.
Warner has said he thinks the process to prevent such hacking needs to be more robust, especially since President Donald Trump has not addressed the matter as an urgent problem.
"We've got bipartisan agreement we have to do something on this," Warner said earlier this year.
At the hearing Wednesday, former Homeland Security Secretary Jeh Johnson and current Homeland Security Secretary Kirstjen Nielsen will both testify.
The Senate intelligence panel has put off making any assessments about whether Trump's 2016 campaign in any way coordinated with Russia. Though that is one part of the panel's investigation, Burr and Warner have decided to focus on less controversial issues where all members agree.