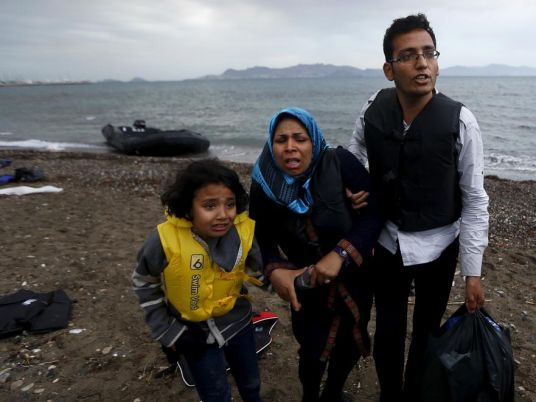 Serbian authorities arrested three men on suspicion of people trafficking after 77 migrants were found hidden in cargo vehicles, the defense ministry said on Monday.
Serbia was a bottleneck for migrant flows last year, when hundreds of thousands of people fleeing wars and poverty in the Middle East and Asia journeyed up through the Balkans to reach the European Union.
That route was effectively closed off in March, but since then Serbian authorities estimate a further 110,000 migrants have passed through the country, many crossing its now sealed border with Hungary illegally.
On Monday, members of a military and police task force detained two men in central Serbia attempting to smuggle 36 migrants from Afghanistan and Mali in the back of a large van, the ministry said.
In a separate incident in the same region, 41 migrants were found in the cargo compartment of a truck with German registration plates after its Serbian driver was stopped.
According to the UN refugee agency, around 7,000 migrants are stranded in camps in Serbia, many having paid smugglers to get there from Turkey via Macedonia or Bulgaria.
Since its creation in July, the task force — which patrols the borders with Macedonia and Bulgaria — has prevented around 18,000 migrants from entering the country and arrested 114 traffickers, the ministry said.
Reporting by Aleksandar Vasovic; editing by John Stonestreet; Reuters