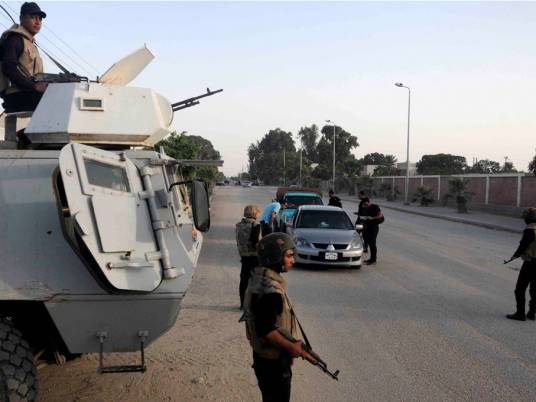 A series of explosions hit Sheikh Zuwayed in North Sinai at Iftar, the sunset meal with which Muslims break their Ramadan fast, on Friday.
Anonymous militants targeted Sheikh Zuwayed police station with rocket-propelled grenades, as well as an armoured military vehicle in Al-Kawthar neighbourhood and the Abou Tawela security checkpoint nearby.
Eyewitnesses told Al-Masry Al-Youm they saw the army's armoured vehicle burning after it was hit by an RPG.
Witnesses on the scene added that ambulances were unable to reach the site because of a fierce fire fight between the assailants and security forces.
Edited translation from Al-Masry Al-Youm