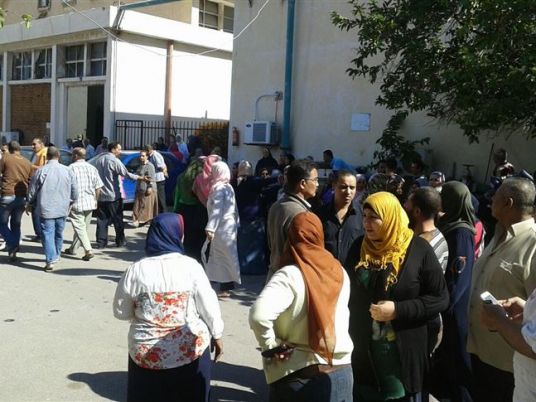 Seventeen trade unions and activists condemned in a statement Monday the referral of dozens of Petrotrade Company workers to the prosecution for initiating a strike and the suspension of 165 workers in several companies.
About 18,000 company workers have been on strike for ten days to demand their bonuses, while officials continue to disregard their demands.
Protesters said bonuses have been disbursed to company directors and some workers based on a system of nepotism, while the rest of the workers have been ignored.

Workers have also complained of a wide gap in income between company workers and senior officials.
The statement condemned state authorities for corruption and nepotism in the system and the new Civil Service Law.
The statement also condemned an attempt by the official trade union of petroleum sector workers to convince the protesters to break up the strike based on promises to meet their demands in March.
The statement stressed the workers' right to stage protests in light of price hikes and called for the release of arrested workers, stopping arbitrary measures taken against the striking workers, and an investigation into the waste of public money by the company's Board of Directors.
Parties that signed the statement included the Egyptian Federation of Petroleum Workers, the Independent Trade Union of Workers of Sianco Company, the Independent Trade Union of Workers of Alexandria's Petromaint Company, the Revolutionary Socialists, Strong Egypt Party labor committee, labor leaders Khaled Toson, Soud Omar, Hoda Kamel, Abdel Hafiz Tayel and others.