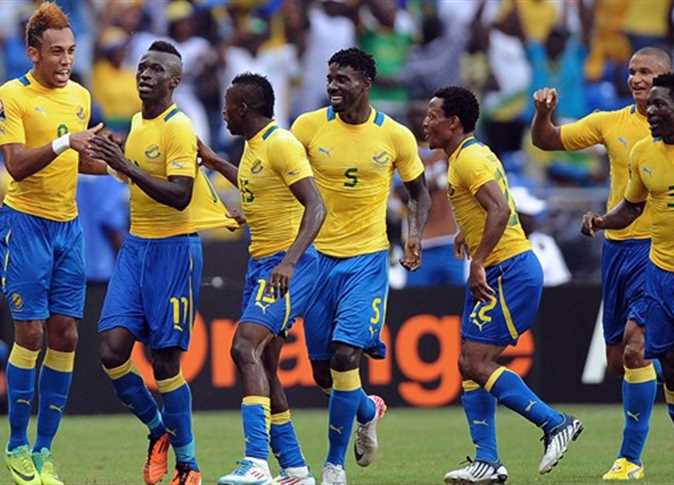 Multiple famous African teams have failed to qualify for the 2019 African Nations Cup, such as Gabon, Zambia (champion of the 2012 African Nations Cup), Burkina Faso (ranked at third place in the 2017 African Nations Cup) and Togo.
Accordingly this means that several famous footballers will not play in the competition, including Gabon's Pierre Emeric Obamyang, Togo's Dijeni Dakonam, Burkina Faso's Bertrand Traore and Central African Republic's Geoffrey Gondogia.
Obamyang offered top performance in the 2018/2019 season after he scored 31 goals in  various tournaments and won the Golden Boot award with Mohamed Salah and Sadio Mani (22 goals per each player). However, Obamyang failed to qualify the Gabonese team for the 2019 African Nations Cup after Gabon drew with Burundi 1-1 in the final match of the qualifications.
Togolese defense player Dakonam offered an outstanding performance with Getafe in the Spanish league (La Liga) in the 2017/2018 and the 2018/2019 season and participated to improve Getafe's ranking at the fifth place in the Spanish league.
Dakonam failed to qualify the Togolese team for the 2019 African Nations Cup after Togo was defeated against Benin 1-2 in the final match.
Burkina Faso's Traore was one of the best young talents in the 2017 African Cup of Nations, and was selected for the optimal team of the tournament. A player for the French club Olympique Lyonnais, Traore failed to qualify his team for the 2019 African Nations Cup after he participated in five out of six matches and his team ranked in the third place following Angola and Mauritania teams.
Midfielder of the Central African team Gondogbia participated at qualifying the Spanish team Valencia for the UEFA Champions League after Valencia ranked at fourth place and won the Cup of Spain.
Gondogbia failed to qualify the Spanish team Valencia for the UEFA Champions League after he only participated at three matches in the qualifications.
For this year's African Cup, twenty-four teams for the first time in the history of the competition will take part, divided into six groups. The first and second teams of each group will be qualified for the 1/8 final, in addition to the top four teams who came in the third place in each group.
Egypt came in the first classification alongside with Cameroon, Senegal, Tunisia, Nigeria, Morocco. The Democratic Republic of the Congo, Mali, Côte d'Ivoire, Algeria, Ghana, and Guinea came in the second.
South Africa, Uganda, Benin, Mauritania, Madagascar, and Kenya came in the third. In the fourth came Zimbabwe, Guinea Bissau, Namibia, Angola, Tanzania, and Burundi.
Edited translation from Al-Masry al-Youm