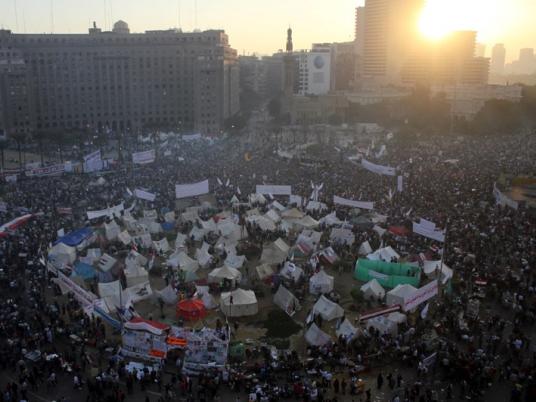 Protests have broken out in several governorates across the country ahead of the second anniversary of the 25 January revolution.
Eyewitnesses said dozens of residents attempted to break into a Matrouh police station to release 13 suspects who had been sentenced to six months in prison by a military tribunal for smuggling goods.
Clashes broke out between protesters and police officers at the station who fired shots in the air and used tear gas to disperse the protesters, who were hurling stones.
The clashes have continued into the afternoon, with Al Jazeera reporting that three people were injured.
In Damietta, in the north east, dozens of the revolution's injured besieged the governorate headquarters and blocked the Nile Corniche, bringing traffic to a stop.
The protesters chanted against the governor of Damietta and accused him of ignoring their demands and not meeting with them over their housing and employment problems.
Dozens of workers at a paper company, the International Company For Paper Products and Packaging Materials, protested in front of the Public Prosecution's offices to demand back wages and the rehiring of fired workers.
Clashes also broke out between passers by and protesters in front of Ettehadiya Palace in Heliopolis when protesters blocked traffic on Mirghany Street with iron barricades.
A driver hit one of the protesters, and several others chased the car and attempted to stop it. Security forces around the palace eventually intervened and reopened the street to traffic.