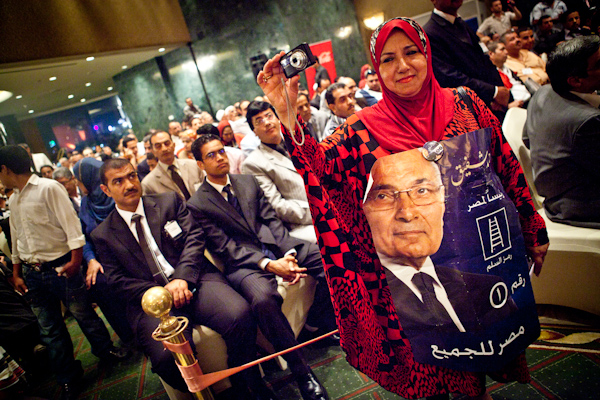 Former presidential candidate Ahmed Shafiq said on Sunday that he would return to Egypt in the protection of Egyptians, and continue his political work.
On his Facebook account, Shafiq posted that he and writer Saad Eddin Ibrahim discussed his return to Egypt "in the protection of his supporters." He said that he does not fear the judiciary, which he called fair.
He said he would face persecution, deliberate abuse, distortion and fabrication using the law.
"I will not stay away from my country for a long time. I traveled after the election in anticipation of the expected persecution that proved to be true," Shafiq added.
Shafiq had left for the United Arab Emirates shortly after losing the presidential election to President Mohamed Morsy.
Activists accuse him of fleeing corruption cases.
An Egyptian Court started its first trial sessions for Shafiq and the sons of former President Hosni Mubarak, Gamal and Alaa, Sunday, on charges of profiting and participating in the corrupt sale of land plots owned by the government.
Shafiq said it is a shame that some of Egypt's finest pilots "who have contributed to making the October victory face trial when celebrating Air Forces day, 14 October, which saw acts of heroism by glorious Egyptian air fighters in an unprecedented battle."