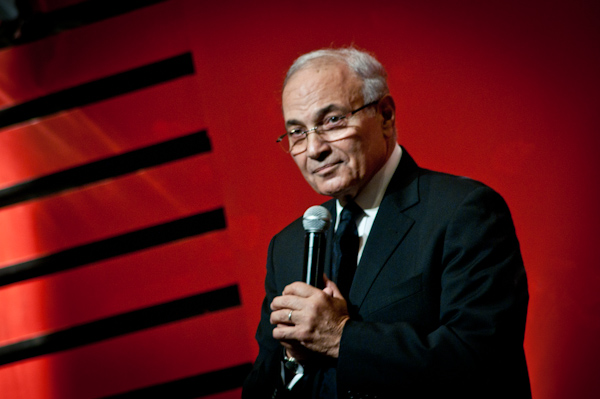 Former presidential candidate Ahmed Shafiq respects the rights of the demonstrators planning tomorrow's 24 August protests, and plans to return to the political arena in the near future, the former prime minister told Al-Masry Al-Youm on Thursday.
In a statement released today by his campaign office, Shafiq said he had chosen to stay away from political life during the current period for personal reasons.
Shafiq's statements come hours before demonstrations called for by political parties and figures on Friday demanding the dissolution of the Muslim Brotherhood and the ouster of President Mohamed Morsy.
Shafiq said that he intends to continue working for reform through a political party he is working on establishing.
The Shafiq campaign announced it will not take part in the demonstrations against the Muslim Brotherhood. Shafiq's presidential campaign spokesperson, Ahmed Sarhan, said that the campaign respects results of June's election.
Edited translation from Al-Masry Al-Youm