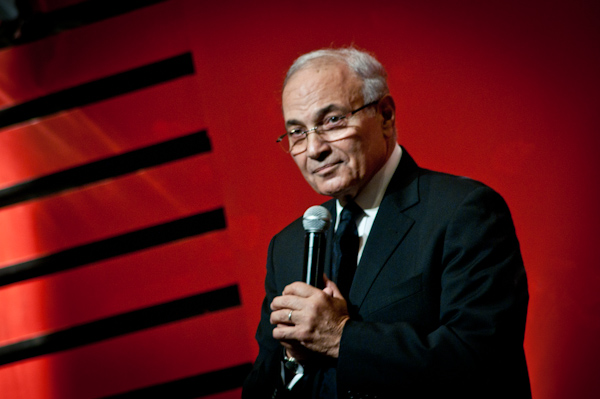 Former presidential candidate Ahmed Shafiq on Monday criticized President Mohamed Morsy's questioning of the 23 July revolution that overthrew the monarchy in 1952.
In a speech aired by state TV late Sunday, Morsy said the July 1952 revolution represented a turning point in his country's history, but that it failed to achieve some of its objectives, including the establishment of a democratic system.
"Attempts to invent any kind of discord between the July 1952 and the January 2011 revolutions promote political and cultural divisions within society," Shafiq countered in a statement posted on the Egyptian state television's website.
"Egyptians need to reunite and eradicate any conflict between the generations, and appreciate the revolutions from which they have benefited," Shafiq added.
"The 1952 revolution was the most prominent historical event in the 20th century. It led to the liberation of Egypt, Africa and the Arab world, established the republican system and got rid of feudalism," the statement went. "The 60th anniversary of that revolution is a glorious opportunity to learn from history."
In July 1952, a military faction called the Free Officers staged a coup d'état that toppled the monarchy and established a republic. The group included former presidents Gamal Abdel Nasser and Anwar Sadat.
Edited translation from Al-Masry Al-Youm