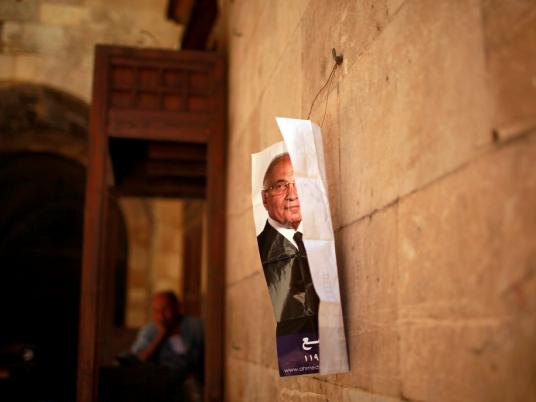 Demonstrators celebrating Mohamed Morsy's victory in the presidential elections vandalized rival candidate Ahmed Shafiq's Hurghada campaign headquarters on Nasr Street.
A mass rally from Al-Dahhar Square to Al-Saqala Square led to a number of protestors tearing down pro-Shafiq banners and posters from the exterior of the offices, which had been hung up during the runoff election campaign.
Security forces in charge of protecting the building had left their positions after Morsy was announced the new President of Egypt on Sunday afternoon.
A number of Shafiq campaign offices had been broken into and set on fire in Cairo and other governorates during the protests that erupted days before the runoff presidential elections. Protestors had demanded the application of the Political Isolation Law on Shafiq, who was former President Mubarak's last prime minister, in order to have him disqualified from the race.
Edited translation from Al-Masry Al-Youm