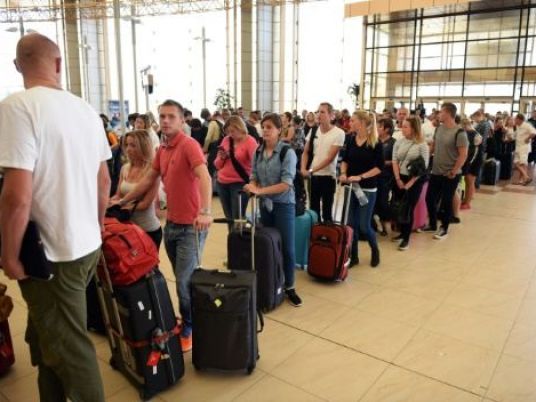 The Sharm el-Sheikh International Airport received the Health Accreditation Seal for Safe Travel from the Airports Council International (ACI) as part of its Airports Health Accreditation Program.
Minister of Civil Aviation Mohamed Manar said that this achievement is one that reflects the dedication, loyalty and efforts of the civil aviation sector's workers in dealing with the coronavirus pandemic.
This certificate also exemplifies great confidence towards how seriously Egypt's airports are committed to resolutely applying  international standards and health safety guidelines, he added, which thereby furthers the growth rate of flights and tourist traffic to Egypt.
Manar added that the Sharm el-Sheikh Airport obtained the accreditation certificate after the ACI evaluated preventive measures applied inside the airport done to maintain the safety of both travelers and airport workers.
All Egyptian airports are applying every preventive measures and international standards recommended by international organizations, Manar assured.
The Airports Council International for Africa Region has announced its list of 21 health-approved airports within Africa, and Sharm el-Sheikh International Airport was among the first of those airports in the AHA airport health accreditation program launched by the Council for Safe Travel in light of the coronavirus pandemic.