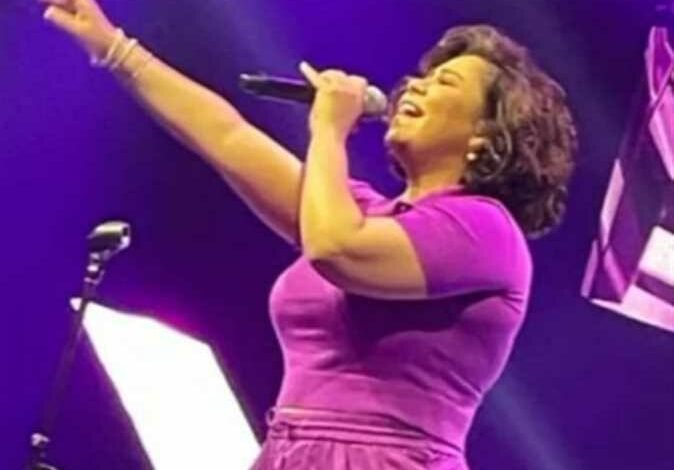 Egyptian singer Sherine Abdel-Wahab fell during her Dubai concert on Friday while performing in front of a large crowd – her first concert after a period of absence from her fans.
She fell on the stage when she was going backwards because of the speakers.
Sources close to Abdel-Wahhab revealed to Al-Masry Al-Youm that she went to a hospital to check on herself and her health, after she fell on the stage.
Abdel-Wahab also revealed to Al-Masry Al-Youm the details of her next movie, as she confirmed that there will be a documentary about her life.
"My next movie is not a rumor, and indeed, it includes a documentary film project about my life with the Netflix platform," she added.
Reunited
Sherine Abdel-Wahab has returned to Hossam Habib again, announcing that they were getting married.
The news was reported by "al-Hekaya" (The Story) talk show of Amr Adib on MBC Masr channel, which broadcast a picture of the signing the marriage contract between the couple.
Sherine apologized to Habib for everything she said against him, and made it clear that what happened was just a normal argument.
She said that Habib is a very good person, and that she had made a mistake when she came out to speak in public about her husband.
Sherine revealed that she has been undergoing psychological treatment since she gave birth to her two daughters, Hana and Maryam.