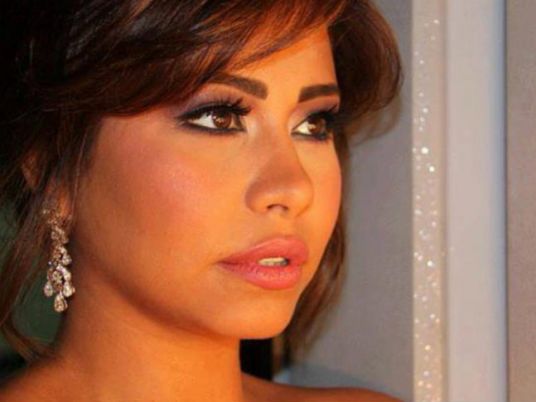 The Syndicate of Musical Professions has suspended singer Sherine Abdel Wahab from singing and performing at concerts in Egypt for two months until January 14.
Abdel Wahab was summoned by the syndicate's legal affairs committee for interrogation over ridiculing the water of the Nile in Egypt at one of her concerts in Sharjah in last January.
The syndicate's board suspended Abdel Wahab because her statement "hurt the masses of the Egyptian people and the General Assembly of the Syndicate of Musical Professions, who rejected and condemned what she said, especially as it is not the first [controversial] statement by her".
During the concert, Abdel Wahab responded to fan, who requested that she would sing the song 'Mashrebtesh min Nelha' (Haven't you drunk from its Nile?) by saying "you will catch bilharzia," a disease common in contaminated freshwater.
At the concert, Abdel Wahab advised the fan to drink 'Evian' mineral water instead.
"We must turn over this leaf completely and be dedicated to supporting this country culturally and artistically at this historic stage to achieve the great aspirations of these great people," said Syndicate Chairman Hany Shaker.
Lawyer Samir Sabry had filed a claim against Abdel Wahab, accusing her of insulting Egypt and tarnishing its national image during her concert performance in the UAE in January 2017.
Edited translation from Al-Masry Al-Youm