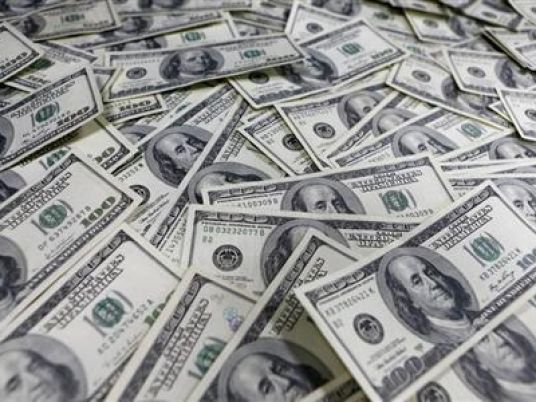 Women may make most of the spending decisions in US households but there is not a single female face on any of the paper dollars in their wallets, an omission advocates are campaigning to correct on the US$20 bill.
The nonprofit group Women On 20s, which has been conducting an online poll on its web site for female candidates to put on currency, has whittled the field down for final voting to four leading historic figures.
They are: former first lady Eleanor Roosevelt, abolitionist and former slave Harriet Tubman, civil rights activist Rosa Parks – each of whom received more than 100,000 votes in the first round – and Wilma Mankiller, the first woman chief of a major Native American tribe.
Mankiller, who led the Cherokee Nation from 1985 to 1995, technically did not make the list of 15 candidates. The advocacy group said she was included in the final ballot because of a feeling that voters should have the choice of a Native American to replace former US President Andrew Jackson, whose face is on the $20 bill.
Jackson supported and signed the Indian Removal Act of 1830 which forced Native Americans off their ancestral lands.
The advocacy group said it plans to seek an endorsement of the winning candidate from the White House.
President Barack Obama last summer said he thought it was "a pretty good idea" to put more images of women on US currency.
It is ultimately up to the US Secretary of the Treasury to choose portraits for currency and the group hopes to get approval soon enough to have a woman on the $20 bill in 2020, the 100th anniversary of the women winning the right to vote.
No woman has appeared on US paper currency since Martha Washington, the nation's first lady, graced the $1 Silver Certificate for a few years in the 19th century.
Through discussions, surveys and consultation with women's history experts, the advocacy group said on its web site that it winnowed an original list of 100 candidates down to a group of 15 which were posted for a first round of public voting several weeks ago.
In the first round, 256,000 people cast their votes for their top three candidates, resulting in the four nominees facing off in the final round for which no final date has been set yet.
So far, the campaign to put a woman on US currency has avoided the ugliness that surrounded the successful 2013 British campaign to replace evolution pioneer Charles Darwin with author Jane Austen on the 10-pound note as of 2017.
An extremely nasty Twitter attack erupted after the Bank of England approved the "Pride and Prejudice" author to replace Darwin.
The attack, which directed numerous threats of bombs, rape and physical violence against journalist and activist Caroline Criado-Perez, who led the Austen effort, and Labour member of parliament Stella Creasy, who supported it, ended in the arrests of two men.