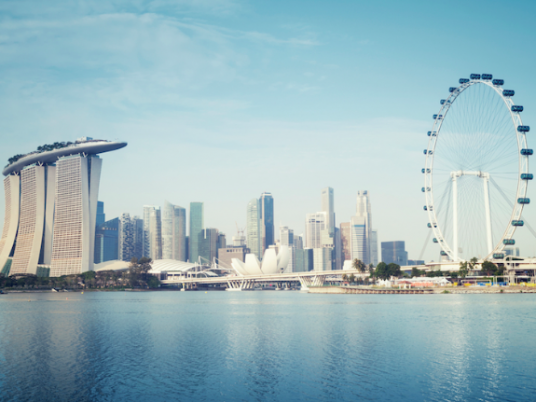 Singapore's economic growth will dip to "close to 2.0 percent" this year after the city-state avoided a technical recession, the government said Wednesday, with a potential further slowdown seen in 2016.
The decline from a growth rate of 2.9 percent in 2014 reflects the impact on Asia of slowing demand for its exports from major world economies including the United States, China and Europe.
For 2016, trade-dependent Singapore's gross domestic product (GDP) is expected to grow between 1.0 and 3.0 percent.
The latest forecast by the Ministry of Trade and Industry (MTI) is on the lower end of an earlier projection of 2.0-2.5 growth.
"Global economic conditions have remained sluggish, with full-year growth for 2015 likely to come in weaker than in 2014," MTI said in a statement.
It said growth was weighed down primarily by the weak performance of the manufacturing sector, which covers such big-ticket items as semiconductors, pharmaceuticals and oil rigs.
GDP for the third quarter ended September was up 1.9 percent year-on-year.
It was also up 1.9 percent quarter-on-quarter, reversing a contraction in the previous three months and allowing the economy to escape a technical recession.
"For the rest of the year, Singapore's GDP growth is expected to remain resilient amidst a challenging external environment," the ministry said.
While manufacturing and other sectors linked to external demand are expected to be under pressure, industries dependent on domestic factors should be firmer, it said.
"Taking these factors into consideration, MTI expects the Singapore economy to grow by close to 2.0 per cent for the whole of 2015," it said.
One of the downside risks for 2016 is if China's economic rebalancing will falter. This could shake the country's financial system and lead to a sharp fall in economic growth, it said.
"With low commodity prices, the anticipated normalisation of US monetary conditions and volatility in the Chinese stock market, regional countries could face sudden and large capital outflows, resulting in added pressures on their currencies and asset markets," it added.