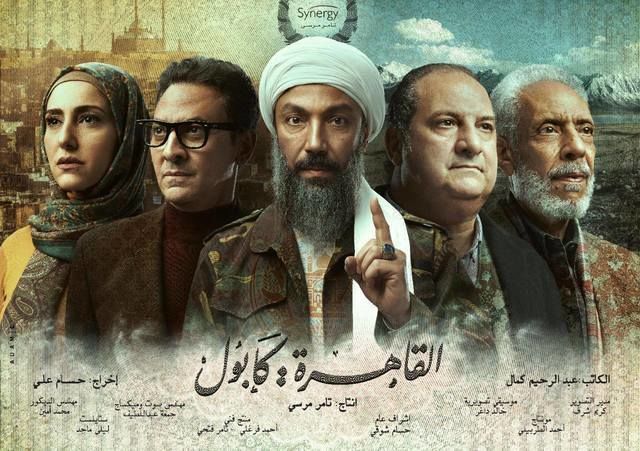 Egyptian President Abdel Fattah al-Sisi said that awareness is the most important issue that can be addressed through art, during a phone-in with the Sada al-Balad satellite channel which was hosting an interview with Abdul Rahim Kamal, author of the TV series "al-Qahera: Kabul' (Cairo: Kabul).
He expressed his willingness to support Kamal's next project, even "if profit is an obstacle to the production" and requested he mobilize "all talents and release it as soon as possible."
The Egyptian president responded to Kamal's willingness to write the project for free, assuring that the state would fund it.
Sisi said that Muslims are born to Muslim parents, and the same is the for non-Muslims in Egypt who inherit their faith from their family. The president then pondered why people don't dare to think about other religions, and research their concepts without prejudice.
President Sisi also expressed his admiration for what Kamal referred to during his interview with the channel about the need to renew "spiritual discourse."
He reiterated his support for any artistic work aimed at "building real awareness, including religious awareness" and allow the next generation of Egyptians to better understand the world around them.
Sisi has previously supported works of art produced by his nation and stressed the importance of Ramadan series that highlighted "sacrifices made by the nation's martyrs from the army and police."
He called to see more dramas in the vein of "al-Ekhteyar" (The Choice), "Hagma Mortada" (counter-attack), and "Cairo: Kabul", produced by United Media Services.
The series "Cairo: Kabul", written by Kamal and directed by Hossam Ali, returned to the forefront of discussions in Egypt, coinciding with its rebroadcast after the Taliban movement returned to power in Afghanistan.
Some have called it a "reading in history", especially with regard to the nature of America's relationship with extremist organizations"
Kamal said in his interview on Monday evening that there was no intention to produce a second season of the work, although the final scene ends with a solemn message – "the game continues forever."