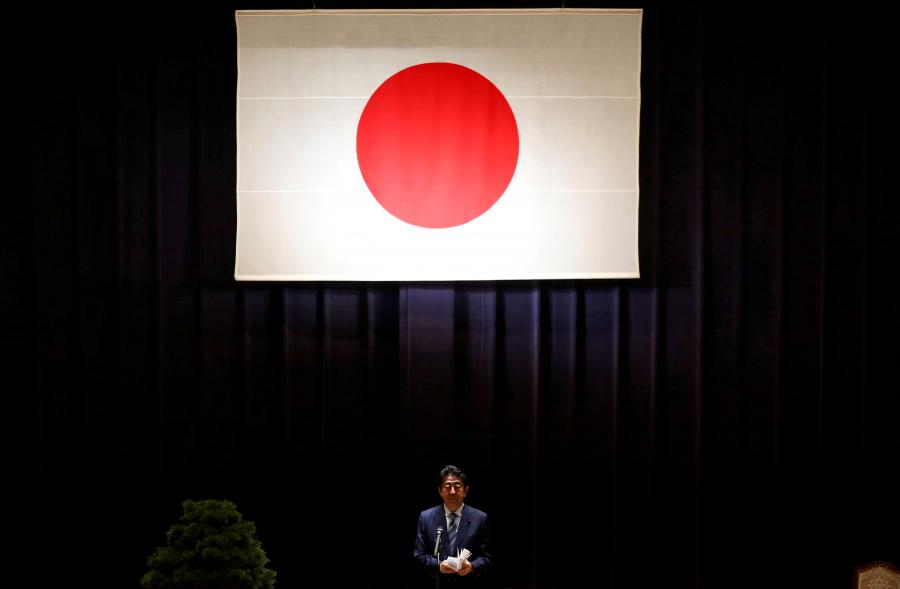 President Abdel Fattah al-Sisi held talks on Wednesday with Japanese Prime Minister Shinzo Abe to discuss means of enhancing Japan-Africa relations. The two officials met on the sidelines of the Tokyo International Conference on African Development (TICAD), in Yokohama, Japan.
During the talks, Abe praised Egypt's development achievements, especially in the field of economic reform. He also complimented the Egyptian government on its implementation of several major national projects. These projects contributed to stimulating Japanese companies' investments in Egypt, Presidential Spokesperson Bassam Rady said.
According to Rady, Abe said that Japan attaches special importance to its relations with Egypt, especially in terms of bilateral cooperation and political consultation, due to the African country's pivotal role in the Middle East.
Egypt's presidency of the African Union adds an important strategic dimension to the country's participation in the TICAD summit, especially in light of Tokyo's keenness to coordinate closely with Africa to achieve its development priorities through the United Nations Agenda for Sustainable Development 2030, the African Development Agenda 2063, and the national development strategies of African states, Rady quoted Abe as saying.
The two officials discussed bilateral cooperation in various fields, including basic education, higher education, culture, technology, energy and transport.
They also discussed cooperation regarding the Grand Egyptian Museum, an icon of cultural cooperation between the two countries that will also boost tourism to Egypt.
Sisi expressed encouragement for an increased number of Japanese companies to work, invest and participate in the various projects underway in Egypt.
Edited translation from Al-Masry Al-Youm
File photo: Japan's Prime Minister Shinzo Abe address Japan Self-Defense Force's senior members during a meeting at the Defense Ministry in Tokyo, Japan, September 11, 2017. REUTERS/Toru Hanai