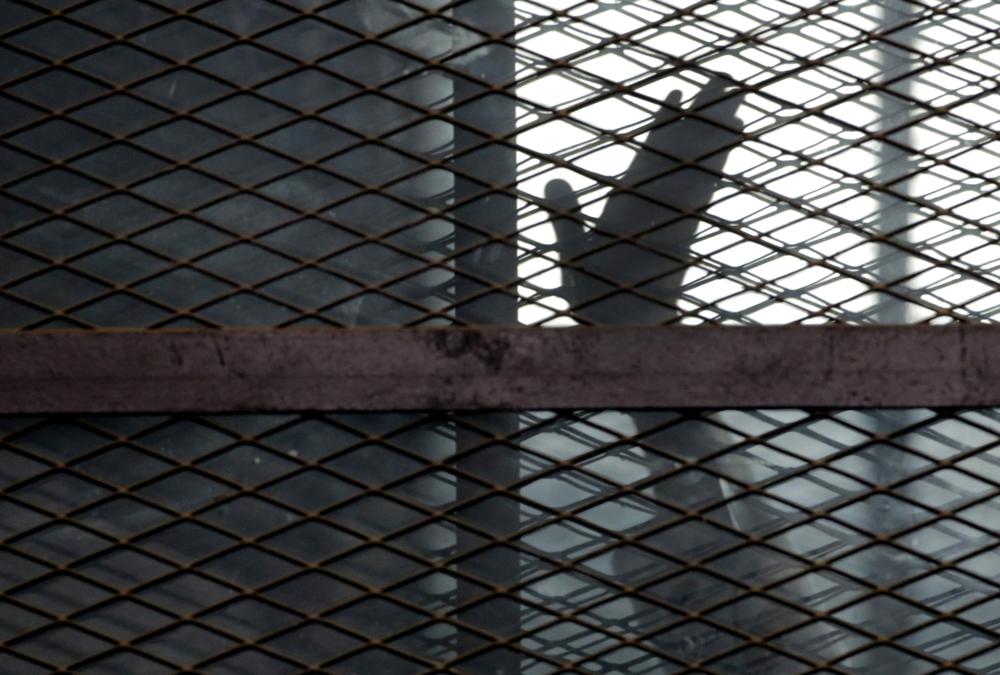 Egyptian President Abdel Fattah al-Sisi denied the existence of human rights violations in Egypt as he announced that the country's largest prison complex will open soon.
Sisi said in a Wednesday telephone interview with the "Ninth" program broadcast on Egyptian state television that "there is no doubt that the manifestations of poverty, ignorance, and our culture during the past years led to the existence of wrong practices," Sisi said.
He added: "It is not right for anyone to offend others, whether through bullying or harassment, because it is a violation of human rights."
He stressed that it was necessary to have laws within any country "to control the movement of society."
Sisi announced that the largest prison complex in Egypt will be opened within a few weeks.
"We will bring a full American version that has everything," the president said.
"A prisoner in the complex will serve his sentence in a humane way. He will have movement, subsistence, and healthy, humanitarian, cultural and reformative care," he continued.
Sisi's announcement came shortly after the Biden administration announced it would withhold US$130 million worth of military aid to Egypt until Cairo takes specific steps related to human rights.
Secretary of State Antony Blinken announced the unprecedented move of overriding a congressional check on military aid to Egypt.
In the past, Egypt received an exception for the grant on the basis that it was in the best interest for the US's national security.