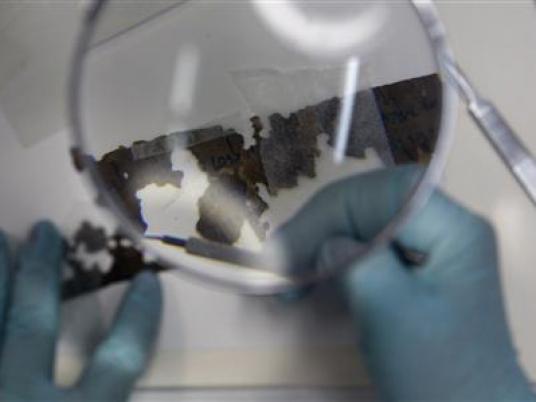 President Abdel Fattah al-Sisi inaugurated Egypt's first National Youth Conference in Sharm el-Sheikh on Tuesday morning, launching a three-day event that aims to improve relations between the state and Egypt's younger generations.
With 3,000 young people and 300 public figures due to participate, officals say the conference aims to foster dialogue between state institutions and participants, in search of a shared vision of Egypt's future by way of planning and exchange of ideas.
Participants have been arriving from all over the country and include university students, politicians, media personalities, political parties and members of the Presidential Leadership Program.
The schedule will include 23 public sessions and workshops on economic, social, cultural, artistic and sporting issues, as well as discussions on entrepreneurship and identifying talent.
Sisi will participate in a marathon in Sharm el-Sheikh, joining many young people in an event billed as a message of peace to the world from Egypt's youth.
Also on the agenda over the three days is the participation of young people in Egypt's parliament, along with the relationship between public freedoms and political participation.
Youth representatives will also get their chance to share views on the reform of Egypt's higher education system, scientific research and links between the education system and the job market.
The tension between security issues and democratic rights and freedoms will be debated at length, an issue of particular importance to young people, given the political changes and unrest of recent years.
Separate presentations and discussions will be held on information security and privacy, and the role of information technology in fighting corruption. Delegates will also debate the role of media and social networking sites in shaping awareness and public opinion, a topic of great interest to the Facebook generation.
Finally, the issues of drug addiction, FGM and junk food will receive consideration by experts in these fields, with youth participants invited to share their views and experiences.
Sharm el-Sheikh has been in a state of high security ahead of the event, with police patrols at night and helicopters hovering over the city.
Shopkeepers in the city expressed hopes that the conference might send a message to the world that Egypt is stable and safe, helping to lure tourists back to the Red Sea resort.