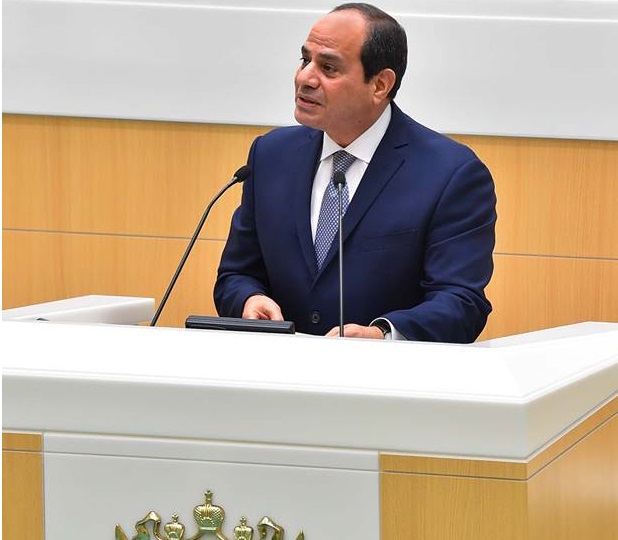 Egyptian President Abdel Fattah al-Sisi will conclude his state visit to the Austrian capital Vienna on Wednesday after a four-day visit.
The president will continue his activity with an extensive meeting with CEOs of the top 10 companies in Austria, attended by Egyptian businessmen, to discuss investment opportunities and enhance economic cooperation between the two countries.
Sisi arrived in the Austrian capital on Sunday morning for a four-day state visit, where he participated in the High-Level Forum Africa-Europe to further their partnership.
The president's participation in the forum, along with a group of African and European leaders, came at the invitation of Austrian Chancellor Sebastian Kurz, current president of the European Union, and Rwandan President Paul Kagame, current president of the African Union.
On the bilateral side between Egypt and Austria, the visit included a summit meeting with the Austrian chancellor, as well as bilateral talks with some senior Austrian officials and politicians to discuss bilateral cooperation frameworks, especially in the areas of investment and trade, technology and innovation, education and scientific research, and transport and railways.
Both sides exchanged views and coordinated positions on regional issues and issues of common concern.
Egyptian President Abdel Fattah al-Sisi met Chancellor Kurz on Monday, discussing Egypt's role in the ongoing refugee crisis, as well as ties between the two countries in research, education and investment.
In a joint press conference, the president restated Egypt's commitment to aiding the 5 million refugees and migrants living in the country, adding that these migrants enjoy the same job opportunities and services that the country has offered to Egyptians.
Sisi and Chancellor Kurz agreed to resume the work of the joint Egyptian-Austrian committee in 2020, after it was suspended in 2010.
The committee will enhance cooperation in small and medium-sized industries, and scientific research.
The two heads of state signed 10 Memoranda of Understanding (MoUs) and cooperation agreements in fields of higher education, investment, entrepreneurship and technology.
Edited translation from Al-Masry Al-Youm