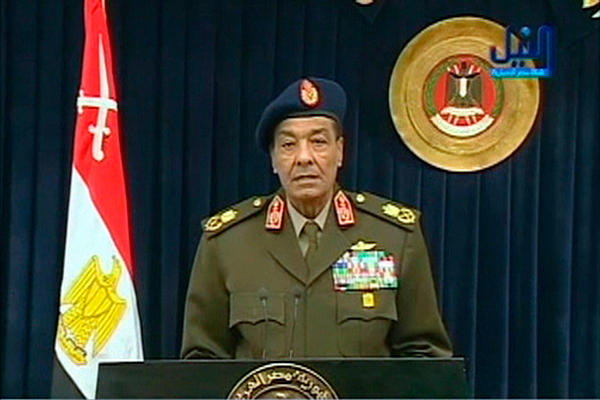 Egyptian President Abdel Fattah al-Sisi on Tuesday morning mourned the death of former Minister of Defense, Field Marshal Mohamed Hussein Tantawy.
On Facebook, Sisi wrote: "Today I lost a father, a mentor, and a person who is jealous for his country. I learned a lot from him by example and dedication to serving the country. It is Field Marshal Mohamed Hussein Tantawy, who confronted the most serious difficulties that Egypt has faced in its contemporary history."
"I knew Field Marshal Tantawy as loving and loyal to Egypt and its people. As I extend my sincere condolences to the great people of Egypt, I pray to God to inspire the family of Field Marshal Tantawy patience and solace," he continued.
Sisi added a Quran verse that read: "Among the believers are men who have proven true to what they pledged to Allah. Some of them have fulfilled their pledge with their lives, others are waiting their turn. They have never changed ˹their commitment˺ in the least."
Tantawy passed away on Tuesday morning, at the age of 85.