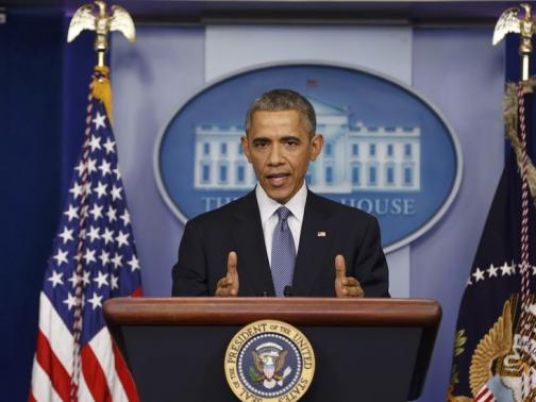 President Abdel Fattah Al-Sisi told U.S. President Barack Obama lifting the executive holds on US military aid further helps address the shared challenges to the U.S. and Egypt, which is consistent with the longstanding strategic partnership between the two countries.
This came during a phone call Obama made on Tuesday to tell Sisi of the U.S. administration's decision to lift executive holds that have been in place since October 2013 on the delivery of weapons.
Obama told Sisi that he would continue to request an annual USD 1.3 billion in military assistance for Egypt.
The US president said that his country will supply Egypt with F-16s, Harpoon missiles and M1A1 Abrams tank kits.
The two leaders also discussed regional developments, including in Libya and Yemen, and agreed to stay in touch in the weeks and months ahead.