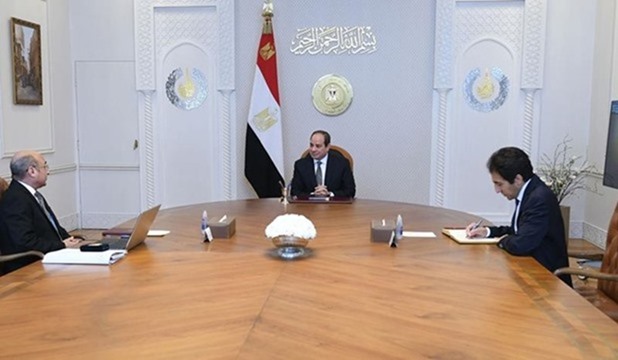 President Abdel Fattah El Sisi issued directives for preserving the structural and technical development of courts and strengthening cooperation between the Ministries of Justice and Communications and Information Technology to swiftly automate first instance courts and appeal courts.
Sisi's instructions came during his meeting on Thursday 17/11/2022 with Justice Minister Omar Marwan, said Presidential Spokesman Bassam Rady.
The justice minister briefed President Sisi on his ministry's efforts with regard to the all-out development of the litigation system and the prompt and efficient administration of justice, the spokesman added.
The president expressed appreciation of the efforts exerted by judges to handle caseloads of family court cases, noting that only 100 cases are pending out of nearly 309,000 examined by courts since pre-2021.
The Justice Minister highlighted the outcome of the Supreme Committee for Legislative Reform in terms of establishing a national legislative database to sort and refine presidential decrees and the cabinet's decisions, as well as international agreements.
Marwan also posted the president on the efforts to modernize the litigation system, especially with regard to upgrading court buildings nationwide.
The Justice Minister updated the president on the efforts to form a group of experts from the Awqaf Ministry, Al-Azhar and Dar Al Ifta to seek their opinion in cases related to contempt of religion.
Marwan also shed light on his ministry's efforts to develop public notary offices and open new branches across the country.