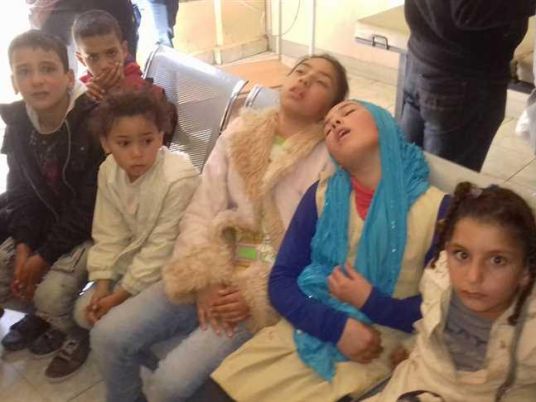 President Abdel Fattah al-Sisi has instructed for medical care to be provided to primary school students who were poisoned after eating a school meal
at various Sohag schools, Presidential Spokesperson Alaa Youssef said.
Sisi is following the issue closely through periodical reports on any developments to the students' condition. He ordered that a committee be formed to investigate the issue, Youssef added.
The president said all necessary measures should be taken to ensure the school students' safety.
The Health Ministry reported that 800 school students were transferred to hospitals in Sohag for severe stomach pains due to food poisoning after eating a school meal on Tuesday.
Students suffered fatigue and other symptoms. The earliest reports cited 300 students as having fallen ill.
Instructions from Health Ministry were issued to investigate the issue. Samples were taken from students to be analyzed at the ministry laboratories to examine if the meals were the cause.
Edited translation from Al-Masry Al-Youm