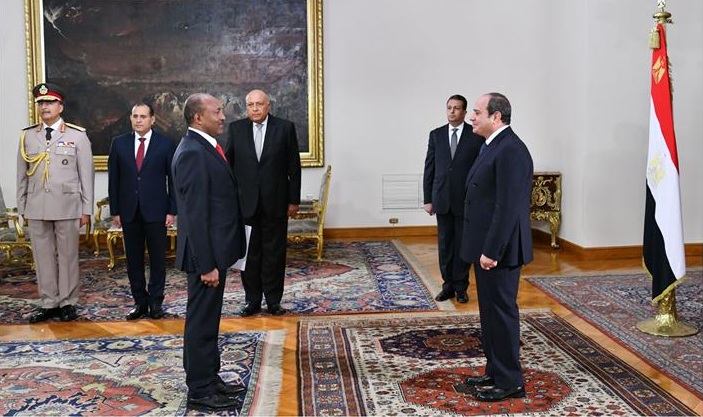 Egyptian President Abdel Fattah al-Sisi approved the credentials of the new Ethiopian ambassador to Egypt, Hassan Ibrahim Musa.
This came as part of President Sisi's accreditation of 13 new ambassadors to Egypt.
The spokesperson for the Egyptian presidency Bassam Rady said that the president welcomed the new ambassadors in Cairo, and wished them success in their missions.
Sisi affirmed Egypt's keenness to strengthen bilateral relations with their countries in all fields.
He stressed the need for continued communication and coordination on various regional and international issues of common concern.