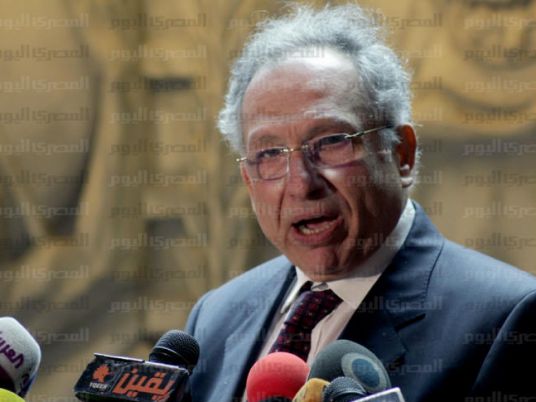 President Abdel Fattah al-Sisi is adopting unfeasible projects against the backdrop of a deteriorating fiscal situation, a prominent activist has said.
"Everything in the country is taking a wrong direction," said Mamdouh Hamza, an engineering consultant and prominent opposition figure under the Muslim Brotherhood government and during the post-2011 uprising period. "All of the projects implemented by President Abdel Fattah al-Sisi have no productive vision, there was not a single cornerstone laid for at least one factory," Hamza told satellite TV channel LTC on Saturday.
According to Hamza, the Egyptian balance of payment is in poor condition, while most of the country's foreign reserve is "composed of Arab deposits."
Egypt's foreign reserves dropped to US16.3 billion in September but saw a slight rebound to 16.415 billion in October. Since 2011, Egypt has relied heavily on Arab deposits and donations from international institutions to bridge its budget deficit.
Sisi, who took over following a popular uprising in 2013, has adopted an array of highly optimistic national projects to shore up the economy. Though his media allies have fervently supported his undertakings, his opponents have largely questioned their feasibility.
Earlier this month, the Finance Ministry said the budget deficit stood at LE63.7 billion in July and August, the first two months of the 2015-2016 fiscal year. That was an increase of LE55 from the same period in the preceding year.
Edited translation from Al-Masry Al-Youm