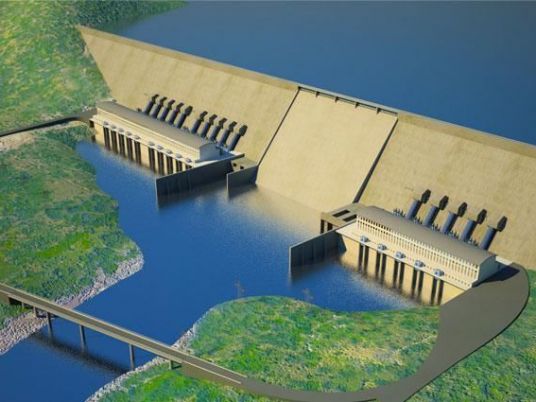 President Abdel Fattah al-Sisi will meet with Ethiopian Prime Minister Hailemariam Desalegn in December to discuss the ongoing crisis in the tripartite negotiations on the Grand Ethiopian Renaissance Dam (GERD), Egypt's Foreign Ministry spokesperson Ahmed Abu Zeid said.
Through the privately-run TV channel CBC, Abu Zeid noted that preserving Egypt's water wealth is considered a national security matter, adding that tackling the GERD issue involves both political and technical discussions.
He further stated that the deadlock in negotiations was the topic of discussion during a meeting between Egyptian Foreign Minister Sameh Shoukry and his Saudi counterpart Adel al-Jubeir.
The technical tripartite commission, consisting of Egypt, Ethiopia and Sudan, concluded its 17th meeting on Sunday after two days of work in Cairo, without reportedly making any progress.
Minister of Water Resources and Irrigation Mohamed Abdel-Ati, who is heading Egypt's delegation in the tripartite talks on the Ethiopian Renaissance Dam, said he will submit a comprehensive report on the results of the commission's latest meeting to the Higher Committee on Nile Water.
In 2011, Ethiopia started construction on the Renaissance Dam over the Blue Nile River, one of the major sources of the water that forms the River Nile downstream. The dam is expected to be ready by 2017.
Ethiopians see it as is a great national project and a means of overcoming poverty. Egypt, however, fears the dam will affect its historic Nile water share of 55 billion square meters, which it has had access to since the historic 1959 agreement with Sudan.
Ethiopia, meanwhile, has reassured Cairo that its water share will not be affected.