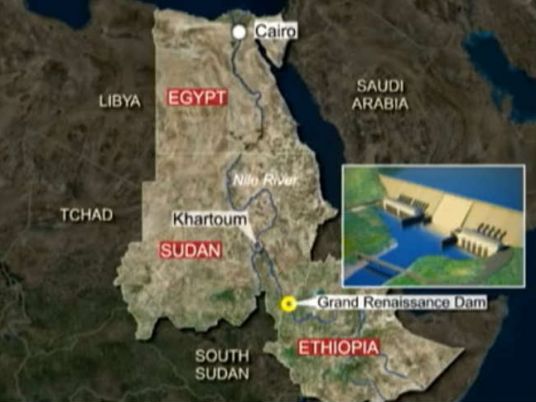 President Abdel-Fattah al-Sisi vowed to protect Egypt's share of the Nile water and capitalize on its usage, Al-Masry Al-Youm reported.
During the opening of several projects, including a water desalination and treatment center, in 10th Ramadan city on Monday, Sisi announced Egypt is undergoing its biggest project in its history in the treatment of sewage water.
Sisi also vowed he will not allow a water crisis to occur, adding, "every person in Egypt must have his needs of water to serve his agricultural activities, in addition to drinking water."
"We are doing what we can to maximize the usage of water. We are constructing a station, and we are ready," Sisi said.
"Egypt is currently carrying out the biggest water treatment and desalination project, just in case of any circumstances concerning the sharing of water," 
said Sisi according to Al-Ahram, referring to the Grand Ethiopian Renaissance Dam (GERD) crisis, which could potentially threaten Egypt's share of Nile water.
The water treatment and desalination project will cost LE70 billion, announced Sisi.
"This is our country," Sisi said, "and water for agriculture and drinking must be secured for citizens from Aswan to Alexandria, so that no problem will occur later and
we say that we are not ready for it."
Egypt receives a large quota of Nile water to support its agriculture and help provide drinking water for over 90 million people.
However, in 2011, Egypt faced a crisis when Ethiopia began constructing the
Grand Ethiopian Renaissance Dam.
While Ethiopia said the Renaissance Dam would not affect claimed Egypt's water share, Egypt fears it will result in a permanent reduction of its quota due to evaporation from the reservoir.
On that basis, Egypt requested to be granted an inspection of the dam's design but Ethiopia refused.
GERD talks occur on a regular basis between Egypt, Sudan and Ethiopia.
Negotiations have been rocky for years, with Egypt exiting more than once. No final agreement on the dam status has been reached.