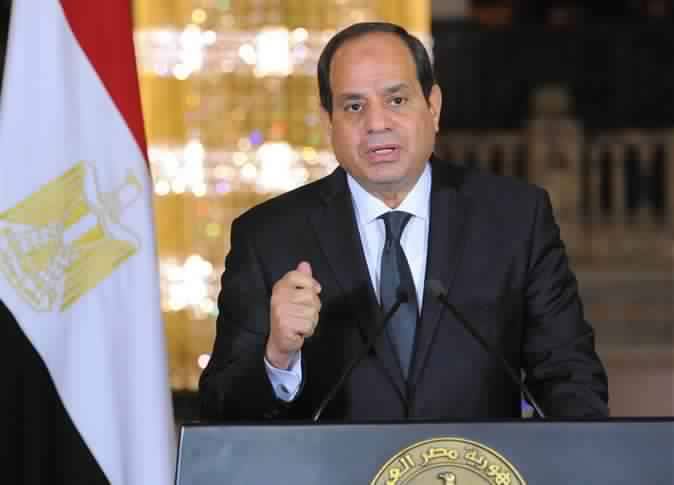 Egypt's President Abdel Fattah al-Sisi, Cypriot President Nicos Anastasiades, and Greek Prime Minister Alexis Tsipras witnessed the signing of five Memorandum of understandings (MoUs) and agreements, following a tripartite summit in Crete, Greece between the three countries.
The MoUs were signed in the fields of social insurance, technical customs cooperation, education, micro-enterprise, entrepreneurship and investment.
Sisi met with Anastasiades on Wednesday during his visit to Crete, Greece, to participate in the tripartite summit between Egypt, Cyprus and Greece.
Bassam Rady, Spokesperson for the Presidency, said that during the meeting, Sisi praised the continuous development of Egyptian-Cypriot relations and progress on bilateral cooperation.
He stressed Egypt's keenness to continue cooperation both at the bilateral level and through the tripartite cooperation mechanism bringing together Egypt, Cyprus and Greece.
Sisi also praised the Cyprus's position in supporting Egypt in regional and international forums and organizations, stressing the importance of future consultations between Egypt and Cyprus on mutual interests.
The Cypriot president praised the strong Egypt-Cyprus relations in various fields, and hoped to achieve concrete steps to consolidate bilateral relations and strengthen the mechanism of tripartite cooperation with Greece.
Anastasiades expressed his country's appreciation for Egypt's support to the Cypriot cause, in accordance with the United Nations resolutions.
He also praised Egypt's role as a pillar of stability in the Middle East, such as with its counter-terrorism efforts.
Rady added that the meeting discussed means to strengthen the historical relations between the two countries and the existing cooperation in various fields, especially in the field of energy.
The two presidents stressed the need to proceed with the implementing the joint projects agreed upon, thus contributing to making the tripartite mechanism a model for coordination between the Mediterranean countries.
According to Rady, the meeting also touched upon regional issues and efforts to reach a political settlement to crises experienced by several countries in the region.
Edited translation from Al-Masry Al-Youm