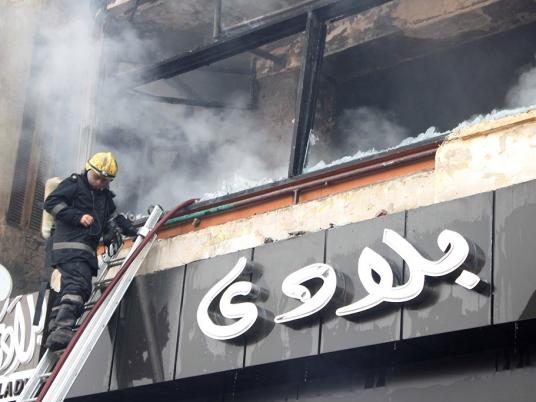 The Supreme State Security Prosecution has detained six people for cooperating with the banned Al-Jazeera Channel, accusing the defendants of reporting false information and providing videos to the Qatar-based channel.
Al-Jazeera Channel's activity in Egypt has been illegal since it was banned in September. The channel has been criticized by opponents of ousted President Mohamed Morsy of being too sympathetic to the Muslim Brotherhood, and was ordered to be closed by the new Egyptian government.
The security forces arrested the defendants in a hotel in Zamalek, claiming they were in possession of false videos of clashes that took place in Al-Azhar University over the past few days, showing the security forces attacking the students.
The arrest of the six defendants shows the government is still very concerned with its image and is looking to tightly restrict the media, to control public perceptions of the new administration.
The security also said they possessed live broadcast devices used to cooperate with the Qatari channel and that one of the defendants was named Peter Alex, an Australian who does not have a residence permit in Egypt.
Al-Jazeera meanwhile said that three of the arrested were working with Al-Jazeera English, and had work permits in Egypt.