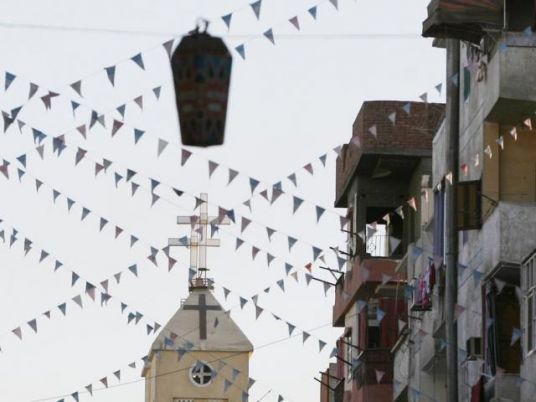 The Supreme State Security Prosecution sentenced six, including two suicide bombers, to 15 days in prison pending further investigations for planning to carry out terrorist attacks on Christian churches in Alexandria, on Eid el-Fitr.
Investigations revealed that the defendants monitored many Christian targets and places of worship "in order to commit hostile acts in Alexandria," as they held large quantities of explosives, weapons and explosive belts to carry out their plans.
The six detainees are charged for joining "a terrorist group that opposes the provisions of law, disrupting public order, harming national unity, preventing state institutions from operating, the possession of firearms, and manufacturing explosives," the prosecution said.
The prosecution confiscated the weapons and explosives, and ordered for them to be examined to indicate whether they were used in previous terrorist operations or not.
Two suicide belts and six detonators were also seized.
A statement on Saturday from the Ministry of Interior said that security forces have been investigating the information they gathered, and they confirmed the suspects' previous involvement in a conspiracy to blow up a shop owned by a Christian in Damietta province back in April.
The detainees said the aim of these operations was to turn the Copts against the Egyptian government, divide the society's national fabric, incite strife and spread panic.
"The cell was traced to an apartment in El Awayed neighborhood in Alexandria where they were planning their attacks. The apartment was raided and six, including the two bombers, were arrested."
Attacks on Egypt's Coptic Christians have become increasingly common since the toppling of the country's long-time leader Hosni Mubarak in 2011, prompting a mass exodus of Christians from some rural towns.
In May, gunmen attacked a bus carrying Christians pilgrims who were heading for a monastery in Central Egypt, killing at least 29, according to media reports.
Earlier, two suicide bombings at Palm Sunday services in April killed at least 46 people in the northern cities of Alexandria and Tanta.