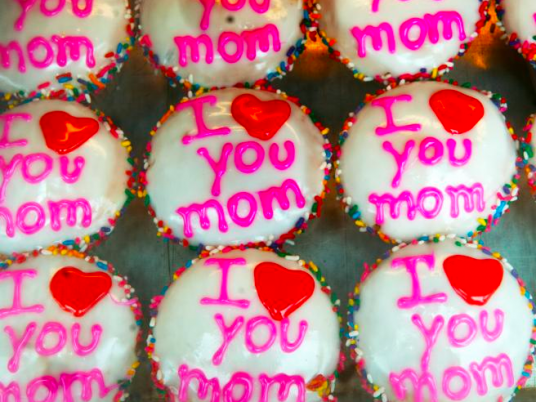 Like all countries around the globe, the celebration to show appreciation to the woman who had sacrificed her entire life for the sake of her children's happiness is celebrated on the second Sunday of May.
This is a time to rejoice: every child regardless of age will rush to a gift store to buy memorable gifts for their mothers.
But did you know the facts behind Mother's Day celebration?
Here are six things you probably didn't know about Mother's Day.
1. Creator of Mother's Day had no child.
Anna Jarvis, the creator of Mother's Day never had children herself. However, her mother, Ann Maria Reeves Jarvis, had 13 children.
2. The origins of Mother's Day date back to the Civil War.
Mrs. Anna Jarvis was the founder of Mother's Day Work Club, who brought all mothers together in America to raise current issues to the public.
During her career in this club, Jarvis contributed an idea of announcing a national holiday in conjunction with Mother's Day.
3. Mother's Day was first celebrated on May 10, 1908 in memory of Anna Jarvis.
Three years after her mother, Anna Jarvis passed away; she hosted a function to honour her mother and all mothers.
4. The date was later revised by President Woodrow Wilson.
Although the date of 10 May was announced by Jarvis, President Woodrow Wilson later decided that Mother's Day should fall on the second Sunday of May each year, regardless of the date.
5. Mother's Day was spread throughout the world
According to a source, Jarvis wrote to many politicians and businessmen across the globe to promote national holidays in conjunction with Mother's Day celebration. With such efforts, Mother's Day was later celebrated in Africa, South America and Asia.
6. Ironically, the founder was against the commercialisation of Mother's Day glorification.
According to Jarvis, she was not affectionate with the greeting cards and flower bouquets, as it eliminates the original message of the holiday. According to the Malcolm Forbes's book titled "Women Who Made a Difference" Jarvis said,
"A printed card means nothing except that you are too lazy to write to the woman who has done more for you than anyone in the world. And candy! You then eat most of it yourself. A pretty sentiment."