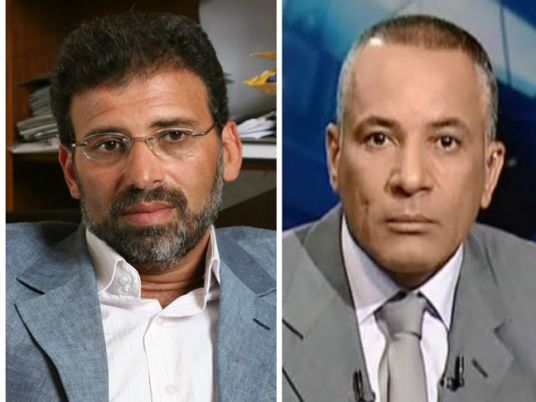 Sixteen human rights organizations issued a statement condemning spyware and calling for stopping spying acts after Sada al-Balad presenter Ahmed Moussa displayed personal photos allegedly belonging to director and MP Khaled Youssef on Monday.
"This incident comes in a broader context where media workers continue to infringe on the privacy of citizens by publishing their personal photos, video clips, and voice recordings…for threat and blackmail purposes, or simply for shaming purposes and achieving high audience rates," the organizations said in a joint statement Thursday.
The statement blamed the police and the public prosecution for not taking legal action against the media outlets which display personal photos, recordings or videos for citizens, violating the law and Article 57 of the Constitution.
The statement also blamed the Journalists' Syndicate for not taking legal action against its members who violate the ethics of journalism and the law.
"Signatories of this statement back the privacy of individuals who have been abused, all of them without exception and without classification depending on their identities or depending on their backgrounds…We call on those affected not to give any explanation for any situation or part of their personal lives," the statement read.
The statement called on people to back the right of privacy and to condemn spying in all its forms.
Organizations that signed the statement included the Egyptian Coalition for the Rights of the Child, the Egyptian Initiative for Personal Rights, the Egyptian Center for Economic and Social Rights, the Land Center for Human Rights, Cairo Center for Human Rights Studies, Nadim Center for the Management and Rehabilitation of Victims of Violence, Association for Free Thought and Expression, Nazra for Feminist Studies and several others.