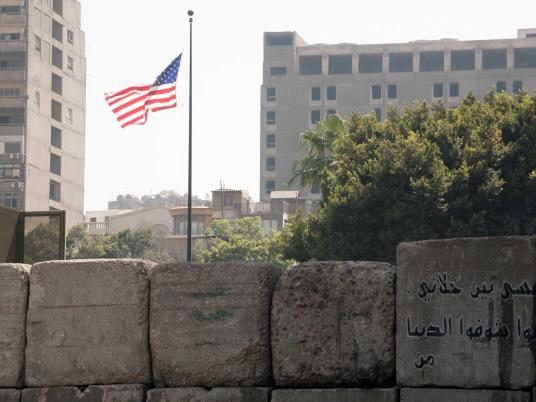 Social media accounts for the US Embassy in Cairo returned to work normally on Monday following a temporary suspension of one month due to a lapse in funding.
"The embassy is happy to announce that with the signing of a continuing resolution for the U.S. federal budget, we are able to resume normal activity on our social media accounts at this time," the US Embassy in Cairo tweeted.
The break in regular updates on the embassy's accounts started following an announcement on their official Twitter account on January 14.
They tweeted that the cause was due to the lapse in US government appropriations.
Various federal administrative agencies were closed as a result of an intense argument between the White House and the Democratic Party, which saw the US government shutdown until US President Donald Trump's demands to federally fund his US-Mexico border wall were met.
The senate accepted the new public budget proposed by President Trump as he finally halted the government shutdown, the longest in US history.
Hundreds of thousands of federal employees had gone unpaid, due to heated conflicts. Basic government roles like national parks management and safety nets funding faced various setbacks.